Scroll to the bottom for photos of the Knoxville Incline's curve.
_____________________________
I've become a bit obsessed with learning about Pittsburgh's inclines lately. No clue why and I think we've discussed this, but I don't choose my obsessions; they choose me.
Recent obsessions, while we're discussing them:
— Made for TV Christmas romance movies.
— YouTube videos of funny news reports in Australia, just so I can listen to the accents.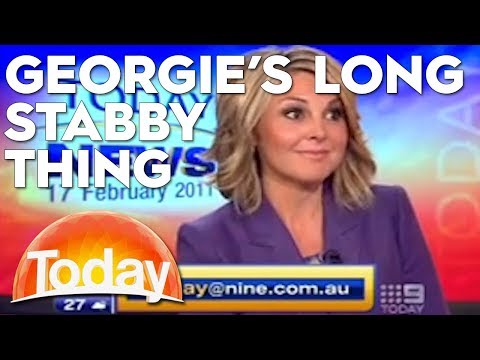 — Adam Levine.
But back to the inclines.
I'd like to ride an incline with Adam Levine.
Is that a euphemism? I'M NOT TELLING.
But, as I was saying …  BACK TO THE INCLINES.
Pittsburgh has two very famous inclines, but did you know Pittsburgh used to have dozens of inclines?
This little search over at the Pitt archive will bring you pictures of some of those lost inclines like …
Mt. Oliver Incline:
This view is taken from the top of the incline from the station and engine house located on Washington/Warrington Avenue opposite Mount Oliver Street looking to the South Side. The incline ran from 1872 – 1951. Its last day of operation was July 7, 1951.
 The Knoxville Incline:
View of the base of the Knoxville Incline looking from Bradford Street between South 11th Street and South 12th Street to a point at the junction of Brownsville Road. This incline boasted a total length of a 1/2 Mile, rising 370 Vertical Feet, and rising to a 14% Grade. The incline was a double-track railway of nine foot gaughe, 60 pound rails laid on wooden ties which rested on ballad or steel girders. Each car weighed about 10 tons and was specially designed to carry street cars and other vehicles. A special enclosed and heated compartment was provided for passengers. The Knoxville Incline opened in 1890 and closed in 1960.
Here's the Monongahela Incline in a smoky 1900:
The Monongahela Incline, opened on May 28, 1870, was the first incline constructed in Pittsburgh. The incline, one of seventeen inclines in Pittsburgh at one time, climbs a 35 percent grade, one of the steepest incline planes in the world.
Note the two sets of tracks. One was for freight, but was eventually removed.
Here's five men working on the Monongahela Incline supports in 1926:
Hi, fellas! Hope your great-grandkids are proud of you.
Castle Shannon Incline in 1964:
View of the west elevation of the Castle Shannon Incline car showing the ailing condition of incline before it was demolished at East Carson Street near Arlington Avenue to Bailey.
Wouldn't set a toe on that thing if it was the only way out of pigeon hell.
Penn Incline in 1935:
The Penn Incline terminating in the Strip District (background). The Sixteenth Street Bridge is in the far left background. The Penn Incline, also called the 17th Street Incline, began operating in 1883 and handled 20-ton coal freight cars. It ceased operation in 1953.
Here's the view on Liberty:
Today:
Teenie Harris snapped this around 1945. Burghers riding the Penn Incline down. Wonder who they are and where they're going:
If this post has piqued your interest, you'll find even more about our lost inclines here. 
——————
Knoxville Incline Curve:
The Knoxville Incline was built in 1890 and was located in Pittsburgh's South Side neighborhood. The incline was designed with an 18-degree curve and had the longest track ever built in Pittsburgh at 2,644 feet. It was the second incline in Pittsburgh with a curved track.