1. Fourth grade math. What a bitch it is.
Thing I said yesterday to my husband: "Can you come help him with his homework? I don't understand it." Then I poured some wine.
2. Blood Brother, the documentary about Rocky Braat, the AIP grad and Burgher who moved to India on a whim to care for HIV positive children won the audience choice for best documentary at Sundance. That is a big deal. A very big deal.
3. I'll be writing more about this soon, but CAKE!
CAKE!
Not errybody likes onions, but ERRYBODY LOVES CAKE!
And I was asked to be a guest judge for CAKEitecture, a contest of the Carnegie Museum of Art for the 20th anniversary of the Heinz Architectural Center. The contest will pair five architecture/design firms with five local bakeries to create amazing cakes.
The event in FREE and I have no idea if I'll actually get to eat any cake, but if you ask me to take part in an event and you include any of the following words or phrases … cake, cookies, David Conrad, Zima, pigeon torture, Nutella … I will say yes.
4. An honest Pittsburgh winter weather map.
5. A Pittsburgh Steelers LEGO car for charity that will BLOW YOUR MIND.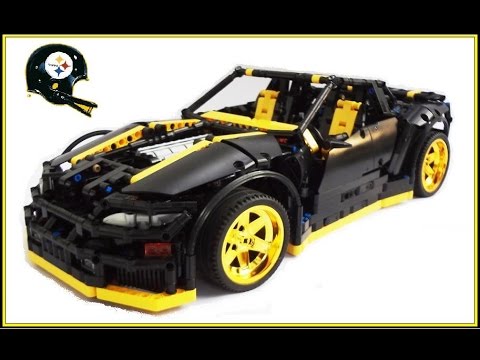 6. Lukey sent a letter and forgot to have it proofed.
Click for embiggen. Dear Lukey, embiggen is NOT a word. Don't even THINK about using it in your next letter all, "I'm thrilled with the embiggening of donations to my campaign…"
(h/t Jason)
7. Quote:
Near the end of the one-hour session, moderator Chris Zurawsky asked the tactical question that has hung over the early stages of this competition — whether it made sense for two candidates to be competing for anti-incumbent votes.

A smiling Mr. Ravenstahl said he'd be happy to defer to his challengers on that one.
He knows. HE KNOWS he wins a split vote.
8. You think you know what Jamie and Ali went through in the immediate aftermath of the earthquake, but you have no idea:
I felt like I was gasping for every breath, and Jamie remained incredibly calm, driving through narrow spaces, past people missing limbs, one woman missing her face, but screaming for help. A woman banged on our window asking for help, holding a baby in her other hand that had just been born, still connected by the umbilical cord.
Go read part two of Ali's earthquake story.
9. Can't remember if I told you to go read my review of Flashdance. If you saw it, let me know if you agree or disagree with my thoughts.
10. Official Smokin' Hot Burghers Gina Cerilli and Elena LaQuatra served as MTV Made coaches to help a Point Park tomboy become a pageant queen and it is awesome.
You only have to wait until like a minute in before the word jagoff is uttered and 15 minutes in before you hear a "yinz." They seriously had their work cut out for them.
Also, "They're making me wear bras. Which is stupid. Why would you be uncomfortable when you don't have to be?"
Preach it, sister. [adjusts the piercing underwire of her bra]