1. Oh my God. Don't even get me started on this whole Mayor Luke fiasco. I can't even comment on this until we actually know what the hell he has decided, if anything, about his future as mayor.
But I tell you this, if he had his staff send out pizza to the press who had been waiting for eight hours and who would continue to wait into the evening, knowing full well at the time that he had no intention of speaking to them that day … [awkward kung fu moves].
With a bevy of cameras trained on the mayor's door, Mr. Zober, keenly aware he was being watched, walked into the office carrying a guitar. Seconds later, he reappeared with a checkered flag.

In the evening, two of the mayor's aides delivered pizza to the media, but refused to say anything about the mayor's whereabouts or whether a news conference was imminent. By 7 p.m., the lights in the office had darkened.
Sounds suspiciously like they were just effing with the media yesterday.
And if they were? Grow up. It's a FREAKING CITY YOU ALL ARE RUNNING. Not a sideshow.
Gawd.
2. Just bought this amazing Christopher Nix print of Roberto:
Amazing.
3. Pittsburgh the next home of an official Lingerie League team?
The teams go by names like Steam, Charm, Heart, Bliss, Sin, Mist and Temptation.
I'm sorry. I just can't take it seriously. It's like pudding wrestling without the pudding.
4. Speaking of!
5. The city's St. Patrick's Day parade has an official shirt!
So does Las Velas.
5. Time to start getting your teams together for the Greater Pittsburgh Literacy Council Trivia Bowl!
6. And time to help our local middle school girls who need help affording pads and tampons.
On The Spot is back! Eat all the cookies!
7. What in the actual hell?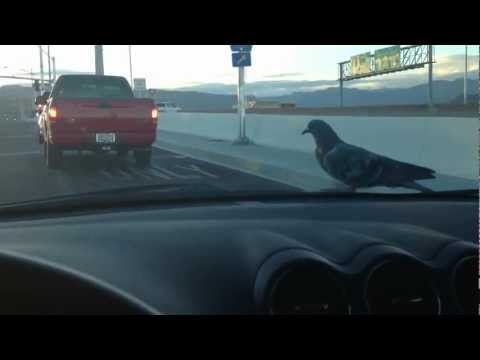 Laziest. Pigeon. Ever.
(h/t Ian)
8. Letter writing weekend! Return to your pre-email roots and write some letters on some awesome stationery. Send one to your grandma.
There's one on Saturday and one on Sunday.
9. Jory Rand takes a hit from Brooks Orpik, and not a bong hit. A BOOM! hit.
But it's a baby hit, so maybe not so much "BOOM!" and more "pew pew."
[pew pew], Jory.
10. Troysus continues to Troysus his Troysusness. This time by helping two step-sisters who were victims of bullying.
Troysus for Pope 2013.
(h/t Jocelyn)
11. From the "Move Ya Jagoff" people comes Heinz verus Hunts: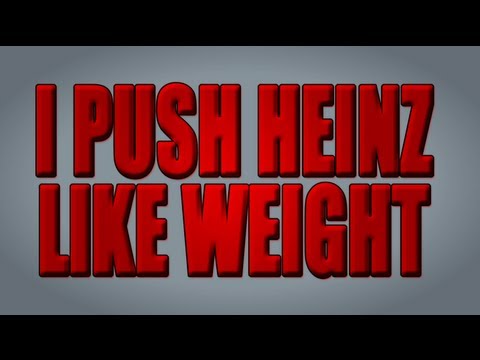 12. I should have to turn in my Burgher card for how much I sucked at this game, "Click that 'hood!" 
Make me feel better about myself and let me know how shitty you did.
Unless you did well, then just keep it to yourself. Nobody likes a braggart.
(h/t Jerry)