There are some things on earth that really put the fire in my belly.
Is that the right phrase?
Does it mean it germinates in my guts a great gush of heated, boiling rage? Yes? Then, yes, FIRE IN MY BELLY.
This girl is on fie-ah.
Here are a list of those belly-flaming hates:
— pigeons. 'natch.
— Ray Lewis
— Tom Brady
— The Flyers
— the Turnpike Commission [punch]
— The Pennsylvania Liquor Control Board
Oh, I have waxed PISSED many, many times at the PLCB and its defiant existence in this the year of our Lord two thousand thirteen.
You don't need me to go on again about why it needs to be privatized, why it needs to be dragged kicking and screaming into the twenty-tens and then lit on fire, do you?
Good. Because I don't much feel like breathing fire today.
But take a look at this video from yesterday in which a union agent Wendell Young, representing the state store employees, decided to act like a petulant child, a bully of the worst sort, an ogre. Watch as he shouts down the speaker at this press conference with a smirk smuggier than any smirk ever smugged.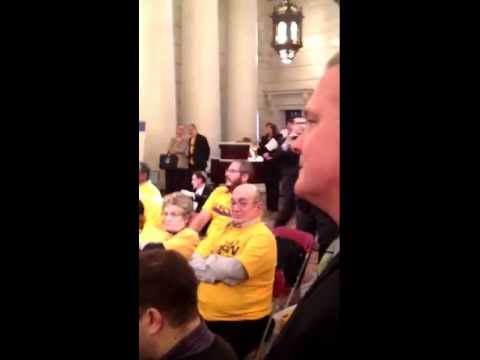 This is what the Commonwealth is up against in trying to do what almost every other state has done … get out of the liquor business.
Talk about an uphill climb just to reach the top of the mountain to find a volcanic crater belching angry hot lava.
To Mr. Wendell Young I say, you may think you look like this:
But you really look like this:
Grow up.