Pittsburgh's Republican mayoral candidate (yes, that's a real thing) Josh Wander seems to be in the news for one thing and one thing only lately, complaining that people are acting like Bill Peduto is the next mayor despite the fact that there's still the general election to take place in November.
Now, Josh Wander won the Republican nomination because he ran unopposed and I feel pretty comfortable thanks to this second marjarita, which is how drunj people spell marjarita, in saying that if Josh Wander wins the mayoral election in November, I will get a face tattoo that says "I love pigeons" and then I'll get another that says, "I love Luke Ravenstahl."
Perhaps if Mr. Wander spent more time telling us what he stands for other than "going to work every day" and "giving a voice back to the people" we might take him seriously, as we did Mark Desantis a few years back. (You guys, I really thought Desantis had a chance and I wasn't high or anything.)
In addition to being Republican, Josh Wander is also a prepper. Not as in restaurant kitchen. But as in zombies. He has prepared his family with great thoroughness for countless doomsday scenarios and he also chose to appear, with his wife and children, in National Geographic's show "Doomsday Preppers."
Wander says that show made him out to be nutty when he's a regular guy who just wants to protect his wife and six children.

"Most of the people who appeared on that show, including myself, do not believe in a Doomsday," Wander says. "That's not why we're prepared. We believe that it's important to prepare. Emergency preparedness is something I believe very strongly in."
Thoughts!
1. If you don't believe in a Doomsday, then maybe you shouldn't choose to appear on a show called … wait for it … DOOMSDAY PREPPERS.
2. Complaining that a reality show called DOOMSDAY PREPPERS made you seem "nutty" is like whining that your appearance on a reality show called "Hot Strangers Stranded Naked on an Island with a Bucket of Condoms" made you seem "slutty."
3. I don't know that you should run for GOVERNMENT office when you've posted a video in which you state your belief that the GOVERNMENT is deliberately trying to bait "second-amendment lovers" into a catastrophic, gun-related act of violence.
4. I believe in emergency preparedness. But this is just nuts: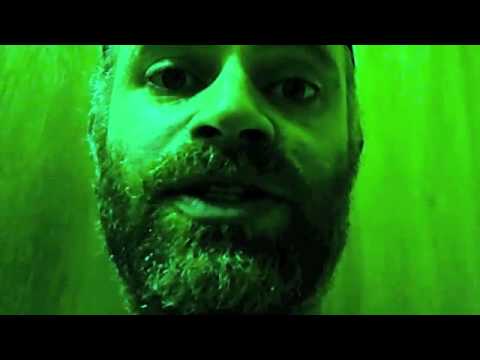 I'm sorry. I like to give people a chance, but you can't put videos like that on YouTube and then demand we take you seriously as a mayoral candidate of anything other than Woodbury, Georgia.  AND I AM SAYING THIS AS A REPUBLICAN (I'm a VERY moderate Republican, so you don't have to email me any of your anger. Promise.) We don't HAVE to take you seriously. We don't HAVE to give you a chance. We don't HAVE to listen to you. You have to earn those things from the public.
5.  I have a lot of questions. Like, did he grow his beard out just for that interview video? What can possibly be worse than a zombie apocalypse? And most importantly, what the actual hell are Doomsday Beans?!
6. Second Amendment Lover and the Doomsday Beans?
EXCELLENT BAND NAME.