Monthly Archives: August 2013
1. It's all fun and games until the tarantula food escapes.
That's going on my gravestone.
2. So remember that topless protest I wrote about, in which I told you there are perfectly good reasons to keep boobies covered up? Well, the protest took place over the weekend.
Here's the AP's take:
Pittsburgh topless rally winds up anything but

PITTSBURGH (AP) — A Pittsburgh rally planned by a group hoping to Celebrate Women's Equality Day by having women march topless alongside men in bikinis turned out to be anything but.  

Fewer than a dozen protesters showed up Sunday, and none of the women bared their tops — though a handful of men did.
PUNCH ALL THE MEDIA THINGS.
For future reference, WTAE, when a throng of thousands of angry people overrun downtown like biblical locusts to the point traffic is clogged, businesses are plundered and looted, and chaos runs rampant, that's when you pull out your "take over Pittsburgh" headline.
Not for eight covered boobies walking slowly to the Point.
Sheesh.
The next time Occupy Pittsburgh does their thing, I fully expect the WTAE headline to read, "Armageddon nigh. World all but over."
3. An ex-pat Burgher wrote for ChicagoNow.com the six things she misses most about Pittsburgh, then followed it up with "Six real reasons not to move to Pittsburgh" and it was the most goat-getting thing I've read about the Burgh in a while. So I wrote about it for my Pittsburgh Magazine blog:
3. Lack of plentiful public transportation has resulted in a culture of drunk driving in Pittsburgh.
Rebuttal: My goat is dead.

Yes, public transportation needs to be fixed. It's a black eye. But this is a terrible accusation, one that I can refute with facts.
Go read the facts I found, and see all the amazing goat gifs!
4. I also wrote about the crazies at FoxNews who called Mister Rogers "an evil, evil man."
Snippet:
Kids grow up knowing they're low on the totem pole. Choices are limited. Freedom to just be is tempered by cultural restraints. They're placed in boxes: "You are a girl. You will like pink, purple and these three aisles in Target. You will get the 'girl toy' at the drive-thru. Get in this box that I have bedazzled for you; it's filled with Barbie dolls and Hello Kitty press-on nails. And you are a boy. You will like sports, NERF guns and armpit farts. Here is a box of dirt and worms. I buried some Matchbox cars and G.I. Joes in there. Hop in."

But what about the girl who wants to play with dirt instead of Barbies? Or the boy who wants to play the violin instead of third base? They're special, too, and that's what Mister Rogers was telling us as children. He was saying, "Screw the box!" Jump out of its cookie-cutter confines and run free to whatever your heart loves because doing that is what will make you special — embracing and accepting you.
5. Jamie and Ali McMutrie's Haitian Families First is at it again with a new year of #46in46 where they try to get 46 of their Haitian kids funded for school this year.
Reminder: In Haiti, kids don't HAVE to go to school; they GET to go to school. It's a privilege for those who can afford it and Jamie and Ali are working to make sure their kids can afford it.
Last year I sponsored this angel Ylionise, and it was extra meaningful to me because Jamie and Ali worked so hard to bring her to the US for life-saving heart surgery. Now she's healthy and back in Haiti getting an education thanks to them.
You can read about the campaign and donate here!
Get a group of your friends together and adopt one of their kids' educations!
6. The staff and residents at Asbury Heights nursing home, who probably have pretty clear memories of Roberto's career, show their Bucco spirit (click for embiggen):
That photo was shared on their Twitter account and I love it. 
(h/t @jonathanebel)
7. Genre's Kids with Cancer run/walk is happening next month, a whole block from my house. I'll be there … not running. BUT I'LL BE THERE AND THAT'S WHAT COUNTS.
8. Also, why not run the Mario Lemieux Foundation 6.6K run/family walk in this its inaugural year. I mean, if you're a loony who loves to run, why not run for sick kids?
Can you tell I quit that whole running business? Because, you guys, I hate running.
Back to low-carb diet/Jillian Michaels/praying for wasting disease for me.
9. David Conrad. Agents of S.H.I.E.L.D.
10. Soup to Nutz's annual tribute cartoon strip for Roberto Clemente's birthday.
(h/t Bill)
11. Finally, I shared this on Twitter, but it really needs to be seen.
On a scale of 1 to Roid-Raging Mike Tyson, how punchy does this sign make you?
Warning
: Use of undefined constant php - assumed 'php' (this will throw an Error in a future version of PHP) in
/nfs/c05/h01/mnt/75660/domains/thatschurch.com/html/wp-content/themes/thatschurch2012/archive.php
on line
46
More specifically, let's talk about boobs.
Breasts.
Let's talk about bosoms, Anne Shirley.
But first, let's talk about truths.
Cold hard facts that you cannot dispute no matter how loudly you scream from the mountaintop and thump your chest and sic your lawyer:
1. In the human race, there are two genders; there are males and there are females and they are different physically, particularly in their "sexual organs." It is this difference in sexual organs that makes one choose M or F on every doctor form. Every hospital will choose M or F based on those sexual organs. Of course, there are those who later in life will use surgery to change from an M to an F or from an F to an M, but even then, always there will be an M or an F. There is no G. No P. No X.
M or F.
Pick one.
2. For both Ms and Fs, female breasts are "sexual organs" in our culture and if you don't agree with that, then you've clearly never had good sex, you poor thing. Even if you're a gay male who has never had sex with a woman, you know that female breasts are sexual. 
3. Hi, Dad!
4. Supply and demand is a time-proven economic truth. So is the law of diminishing marginal utility, as in the first sip of coffee is the most useful, most delicious when compared to the twentieth sip of coffee, which is more useful and delicious than the 50th sip.
5. Pigeons are the very spawn of Satan and when their Beelzebub 2.0 operating software gets a virus, bad shit happens.
Would you like to try to refute any of those facts? Have I written anything that is untrue?
Good.  Let's continue.
So there's this:
Pittsburgh officials are mulling the legality of a rally planned by a group that hopes to celebrate Women's Equality Day by having women march topless alongside men in bikinis.

The organizers of GoTopless.org tell the Pittsburgh Tribune-Review they believe it's unfair that women cannot be topless in public while men can.
Furthermore:
"Some people might think this is a silly protest, but we need to start somewhere," Newman said. "There is no equal right less important than the other. I'm not saying you should walk through the grocery store without your top on, but if it's legal for men, it should be legal for women, too."
There is no equal right less important than the other?!
Does she actually believe that nonsense? Yes, Ms. Newman, the right to vote, the right to marry freely, and the right to equal pay are TEN BAZILLION TRILLION KAZILLION TIMES MORE IMPORTANT THAN YOUR RIGHT TO FLASH YOUR BOOBIES WHENEVER YOU FEEL LIKE IT.
Life is full of injustices and inequality in gender, race, religion, sexual preference, etc. and you choose to hang your hat on the BOOBIES FOR ALL hook?
Not the equal pay hook? Not the equality in marriage hook? But the BOOBIES FOR ALL HOOK?!
That's like looking at a starving dog and going, "I'm going to talk to the police about this dog's owner NOT BRUSHING HIS HAIR REGULARLY. Look at those knots."
Here's why women's boobs should stay covered unless they are feeding a newborn or sunning themselves on a nudity-allowed beach:
1. Boobs are sexual. Our culture recognizes this.
A similar rally planned in Asheville, N.C. last August drew hundreds of people, instead of thousands expected by organizers, and only about a dozen women willing to go topless.
Why did 100 men show up to look at 24 boobs? Because boobs are sexual and sexual things should be covered because …
2. They are awesome and looking at boobs in the flesh all the time in our daily lives will erase some of their awesomeness. This is supply and demand. You cannot argue against the law of supply and demand. It's in the Bible somewhere after the book of Nutellesis but before the book of Wineronomy.
3. Now of course the men joke, "Hey, now this is an equal right I can really get behind! Where can I get a 'Free the Boobies' shirt, bumper sticker, iPhone cover, and hi-res computer wallpaper?"
But men, you think boobs won't eventually lose some of their awesomeness if they are regularly exposed and desexualized? Have you never heard of the law of diminishing marginal utility? The first look at boobs is a million times better than the millionth look at a boob.
More importantly, HAVE YOU NEVER OPENED A NATIONAL GEOGRAPHIC MAGAZINE IN YOUR LIFE? There are tribes of men who look at boobs every day and go, "Meh. Whose turn is it to kill dinner and shrink the heads?"
4. I'm all for boobs in art and boobs in movies and boobs in sex (Hiya, Dad!) and boobs in sculpture and boobs on the ceiling of the Byham and BOOBS GLORIOUS BOOBS! — which is going on my gravestone — but fighting to make it legal to walk down Grant Street with your boobs hanging out just because it's okay for men WHO DON'T ACTUALLY HAVE BOOBS (mostly) to do so, while women all over America make less in pay than their equal male counterparts?
STFD.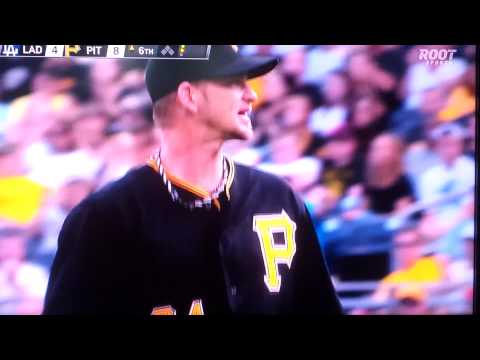 Warning
: Use of undefined constant php - assumed 'php' (this will throw an Error in a future version of PHP) in
/nfs/c05/h01/mnt/75660/domains/thatschurch.com/html/wp-content/themes/thatschurch2012/archive.php
on line
46
1. My God, it's been so long since I posted here that I almost forgot my WordPress password.
Good thing "DavidConrad4Evah" is so easy to remember.
I kept trying my old passwords of "Nutella4Evah" and "ISeeDeadPigeons."
2. I'm back from a week at Disney World and at some point I'll write about that experience and I will draw comparisons between Disney and painful childbirth and also Satan.
3. Girls get periods, but not every girl can afford period-related necessities. That's where local project On The Spot (get it? ON THE SPOT. Get it?) comes in.
Tonight is the next cookie-related party and that means free cookies if you bring a $10 donation or a $5 donation with a box of menstrual products with you. 
Are you man enough to swagger in with a box of tampons in your hand?
Pics or it didn't happen.
4. Like Antiques Roadshow, only right here in Pittsburgh!
The History Center is holding its next Pittsburgh's Hidden Treasures this month, so go digging in your attic and go get your old stuff appraised and give me ten percent of whatever you make.
I'm kidding.
Make it twenty.
I wonder if my 30-year-old Annie doll is worth anything. Would it increase in value if I told you that eight-year-old me wrote my name on her butt with a permanent marker?
5. What I wrote over at Pittsburgh Magazine:  "Leave Sidney Alone!"
6. Hilarious Pittsburgh Dad on vacation video.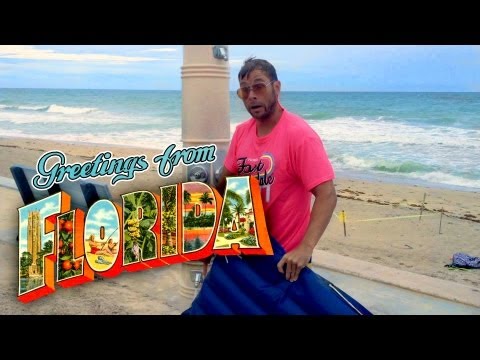 The hermit crab in the bronze baby shoe joke gets an A plus.
Also, it's cute how Curt tries to hide the fact that he's young and hot. Not possible.
You can catch Pittsburgh Dad AKA Curt Wootton in a summer production of Cat on a Hot Tin Roof!
7. I'm on the hunt for the best minimalist Burghy tattoos for Pittsburgh Magazine, and please for the love of dictionaries, make sure you know what minimalist means before you send me a picture of a black and gold unicorn giving birth to the Steelers logo while leaping over a firework-filled Pittsburgh skyline.
Here's a page of minimalist Harry Potter tattoos to help you understand what I'm looking for. 
Email me pics at virginia [at] thatschurch.com!
"Very soft."
SILKY SMOOTH.
8. My bandwagon is absolutely, positively full. The weight has burdened us down so much we're moving about five miles an hour and I'm replacing oxen every third block. I haven't seen anyone tuck and roll since that drunk guy back when we were cruising Grant Street about a month ago, who muttered something about "Giving Lukey a piece of my mind" before rolling up the steps to the City County Building.
Be not afraid. This is the year. Join the bandwagon. No judgment. Just acceptance, hugs, and margaritas.
And lots of wenches.
Arrrrrrgh.
I'm gonna need Mitch to edit this cartoon to cross out "plenty of" and replace it with "A few crappy."
Let's go Bucs!
Warning
: Use of undefined constant php - assumed 'php' (this will throw an Error in a future version of PHP) in
/nfs/c05/h01/mnt/75660/domains/thatschurch.com/html/wp-content/themes/thatschurch2012/archive.php
on line
46