1. Do you suppose science will ever get to the point where we can design a car so that when you drop something between the seat and the center console, it can be humanly retrieved without sticking chewed bubble gum onto the end of a long pointy stick?
Let's get on that because I've lost too many mascaras to that abyss.
2. David Conrad will appear on Marvel's Agents of S.H.I.E.L.D. tonight. Here's a sneak:
He is also writing a blog now and you can read his daily thoughts right here.
Hell of a writer.
3. Happy Thanksgiving! Mayor Luke lives!
And if you think he's back because he wants to let us know he's busy doing mayor things, LOL.
If the Pirates win the World Series, and this absent mayor goes out in a blaze of glory riding in the parade with Andrew McCutchen, I will shit so many bricks they'll have enough to repave Grant Street six times over.
4. "No One Survives Alone" Zombie Party!
Get yourself zombified and head over to CHS's party on October 19 where you'll be treated to a beer bar sponsored by Yuengling, appetizers, music by DJ Zombo and more.
5. Along those same Halloween lines, you can head to the Warhol this weekend for the Arthritis Foundation's Bone Bash!
6. The Knit the Bridge short is done and it's awesome. Take a look: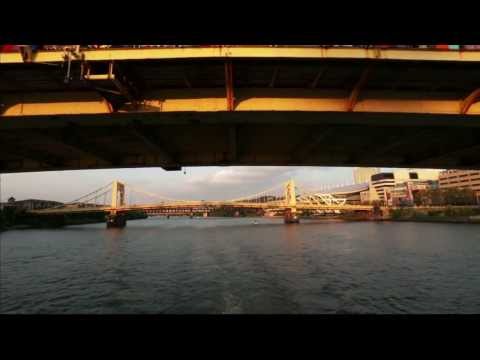 Next year, they should yarn-bomb the incline cars. But then the yarn might unravel and get stuck under the wheel mechanism and cause the inclines to separate from the tracks and then the cars would go hurling down the mountainside with terrified Yinzers stuck inside all, "SHIT, N'AT."
Boy, I just talked myself out of that idea SUPER fast.
7. My latest column, "The Mayor's Manual: Six simple rules for the next mayor of Pittsburgh" is online and here's a snippet.
5. Don't be for sale. Not to anyone — including the party, unions, valet companies, sports teams and universities. This is not Walmart, and you are not a Rollback Special. Let it be known that you are not, and never will be, available to the highest bidder … or you will be spending a good portion of time in the shame chair with only a juice box and millions of scolding eyes to keep you company. Despite that, we want you to know …
8. I need your funny wedding/reception stories for Pittsburgh Magazine's Weddings issue! Mishaps! Falls! Swears! Faintings! I DON'Ts!
Email me, yo.
9. Let's go, Bucs!
Especially you, Neil Walker.