… I suddenly had childbirth PTSD.
Shudder. That shit is not fun. (And some of you moms are all, "LITERALLY!")
The Internet is hard these days.
It's loud. It's crowded. Everyone and every brand is using their voice and sometimes it is hard to be heard from within that noise.
You've got Facebook just LITTERED with ridiculous game requests all "PLEASE HELP ME EARN MORE FEED FOR MY HEADLESS CHICKENS SO THEY CAN GROW HEADS ALTHOUGH I'M NOT REALLY SURE HOW MY HEADLESS CHICKEN IS GOING TO EAT THE FEED WITHOUT A HEAD."
Facebook is full of hoax picture after hoax picture immediately considered as truth, stolen recipes, relentless sales pitches, political bickering, and humans trying to craft the perfect online life full of travel, money, perfect children, perfect jobs, and perfect "taken from an attractive above angle" selfie, while in reality, their crazy life and 1.5 chins are just as normal as yours.
Twitter? Well Twitter is lots of selling, promoting, link baiting, angry customer service tweets, and too much shouting and not too much listening.
Social media these days sometimes feels like you're standing in a room full of people screaming "GET YER [FILL IN THE BLANK HERE]! [FILL IN THE BLANK] HERE! FRESH [FILL IN THE BLANK HERE]! ONLY NINETEEN NINETY FIVE PLUS TAX!" And in the center of that room, you're whispering, "Hey, look. I have a cool thing here and it's something you might actually care about?"
I realize how very "GET OFF MY VIRTUAL LAWN" that sounds and I will wear that orthopedic shoe in a sexy flesh color.
But I'm hoping that from within that noise, you might hear me now and help me. We are SO close to raising $10,000 for Make Room for Kids. $10,000 that will allow us, through the Mario Lemieux Foundation's Austin's Playroom Project and through a partnership with the regional Microsoft office, to provide a complete multimedia overhaul to THREE units within Children's Hospital of Pittsburgh.
We're going to help the scoliosis kids who are undergoing painful, bed-confining spinal fusions.
"Imagine for a second that someone took a flagpole, covered it in spikes, used a blow torch to rip open your back, slammed the spike-covered pole into your back, then used rusty fishing hooks to sew you back together. That's what spinal fusion feels like."
We're going to help the  kids who are often required to remain mostly motionless for days in a row.
We're going to help the kids who are using artificial hearts while they await a new heart that will give them their lives back.
We're going to help every single heart patient that enters the doors of Children's Hospital of Pittsburgh.
We're going to make sure they no longer have to wait for the shared Wii to be available to them to provide some distractions from the fact that their friends are outside those windows living their lives and growing and learning and soaking up the sun while they lay there ordered not to move.
We're going to make it better for them, but only if you pitch in the cost of your morning latte. Can you do that for them? I promise you'll be rewarded in some fashion, because that's what the Karma Boomerang does. It's the only thing on the Karma Boomerang's resume. "Reward and punish reciprocally." That's it. And maybe, "Excellent Microsoft Office skills." I don't know.
Please hear my whisper and donate via the button under the thermometer. All funds go directly to The Mario Lemieux Foundation. We'll use that money to outfit these units and to upgrade the games of the units we've already outfitted over the years. The Cancer kids are just begging for some new Madden. Let's get it to them.
I'm going to embed this video and I ONLY WANT YOU TO WATCH FROM 1:06 until the Child Life Specialist is done talking. Then you click pause and stop watching. Because otherwise, it sounds like I'm bragging and I'm not trying to do that, otherwise I would have posted this video way back in November.
I just want you to hear directly from CHP about this program.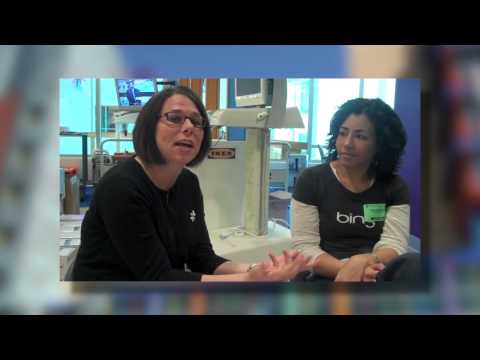 Group hug! I love you all.