Monthly Archives: April 2014
1. I ranted.
I was heard.
I've got lots of local media folks pissed with me now.
But I 100% stand by what I wrote. Sometimes I write a rant and then a month later I'll go back and read it and be like, "Bitch, who peed in your jar of Nutella? You need a chill pill the size of a horse tranquilizer."
But this one? No. It's 100% church and I 100% will fight for what I wrote.
100%.
[awkward kung fu moves]
2. Haitian Families First linked up kids in Haiti to be picture pen pals with kids at Sto-Rox Elementary, the Brashear Association, Grandview Elementary, Quaker Valley Middle School, and Shady Side Middle School and they're selling some of the art to benefit their programs that work to keep families together in Haiti.
Details here. I'll be there. BUYING ALL THE THINGS. If you bring your kid, they can create artwork that will get sent back to Haitian children in the HFF programs.
3. If you're a Frozen fan (you are; you just don't know it yet), then you're going to love this episode of Pittsburgh Dad. I cannot choose my favorite line, but I'm leaning toward, "Dump a bag of rock salt on her. Movie over." or "Don't be a deer" or "Cut open the reindeer like a Tauntaun and throw her in 'at!"  So much goodness!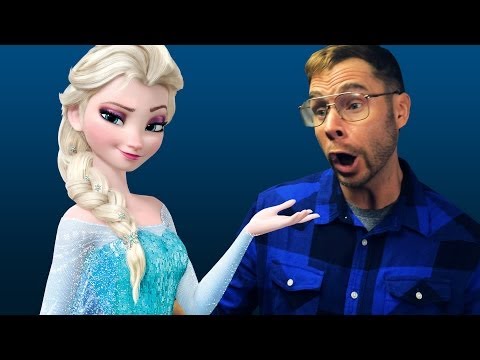 4. I bet the bomb squad just royally screwed up some poor Art Institute film student's final project.
5. Were they SWINGING on them?!
6. Golf Edgewood; raise money for kids with cancer. Win win.
7. Did you know that marathon weekend includes an official pet walk that benefits Animal Rescue League? I would take my dog for this walk, but he is 15, his teeth are falling out, he's mostly blind, mostly deaf, and just the meanest little old man you ever met. You best get off his lawn before he burns you with his ancient pee.
8. I wrote about the hilarity that ensued at my cookie-table-less, hokey-pokey-less wedding in Mexico. Here's a picture from it.
That's the face of a man who at that moment realized what he got himself into. How do you say, "Oh, shit" in Spanish?
9. I also published my 2014 Burghy Mother's Day Gift Guide! If you haven't shopped for mom yet, snag her one of these ten Burghy gifts. Most all of them are locally made. Click the photo to be whisked away to the list:
I published this and then my mother went out and shopped the list, buying stuff off of it for herself, even an item I already purchased for her for Mother's Day.
She's doing it wrong.
10. Guys, when I started this blog, I was 32. A young woman. Sorta. Mother of one. Married six years.
I will be turning 40 next month. I'm a mother of two and on Cinco de Mayo, I'll have been married for 14 years. I feel like if you've been reading me since the beginning, you've watched me grow up a bit here. Sorta.
I wrote about what turning 40 means to me and what it means for my relationship with Pittsburgh.
A snippet:
I am officially middle-aged. Mid-life. Half-death.

I no longer can gush about the new hottie on the Pirates, Penguins or Steelers teams without sounding like a cradle-robbing cougar. I'd rather be labeled anything than that. Even a "tunnel-braker."

I now have two churches. The new one is the wrinkle-cream aisle at Target. The Sunday-paper circular is my Bible, and Olay is my god.
All hail Olay.
11. Your hilarious tweets as of late:
Grammar is important. Even in fortune cookies. pic.twitter.com/hF8G1Ei9QD

— Zach Frailey (@UprootedPhotos) April 26, 2014
No one looks more gay than straight guys in their engagement photos.

— Susie Meister (@susie_meister) April 25, 2014
I don't care how good your waffle taco is, people don't turn left in the morning. They only turn right and stop if it's on the way.

— Chris Lovett (@_chrislovett) April 25, 2014
Next time i go to starbucks, I'm going to tell them that my name is john jacob jingleheimer schmidt.

— Mr. Chachi Says (@chachisays) April 24, 2014
Just to see if anyone says Hey thats my name too!

— Mr. Chachi Says (@chachisays) April 24, 2014
I love living in a world where Chris Brown is in jail.

— Janelle Sheetz (@LittleJanelleS) April 24, 2014
Everything always has a new look, and some people feel things about it.

— Geoff Barnes (@texburgher) April 23, 2014
YO ADRIAN! pic.twitter.com/a9OV7a8yDl

— Steve Braband (@stevebraband) April 22, 2014
Pens need to call Geico because they need some INSURANCE Awesome tweet

— Christopher Fafalios (@chrisfafalios) April 22, 2014
i don't see the big deal, EVERY moon is a blood moon if the phases sync up with your menses

— sarah james (@cryingbaseball) April 15, 2014
Ok this game someone catch a foul ball IN BETWEEN A HOT DOG BUN.

— Sean Conboy (@SeanConPM) April 6, 2014
Warning
: Use of undefined constant php - assumed 'php' (this will throw an Error in a future version of PHP) in
/nfs/c05/h01/mnt/75660/domains/thatschurch.com/html/wp-content/themes/thatschurch2012/archive.php
on line
46
Last Friday at 9:00 a.m., Make Room for Kids, an initiative of the Mario Lemieux Foundation supported by Microsoft and ALL OF YOU, arrived at Children's Hospital of Pittsburgh with the goal to provide a multimedia makeover for the CICU unit, the Cardiac Step Down unit, and the Trauma/Ortho unit. In addition, we delivered boxes of new games, movies, and other goodies to every unit we overhauled in years past … transplant, adolescent medicine, and oncology. Our most ambitious install day ever.
The morning kicked off when the Mario Lemieux Foundation and Microsoft arrived with SUVs full of good stuff for the kids.
That's a lot of loot!
Me and MLF's Nancy Angus being adorable and staying out of the way adorably. Adorable.
Briefing by Microsoft's Luke Sossi, the planning and logistics mastermind who ensures the operation runs smoothly and who also ran the fundraising campaign at Microsoft, encouraging employees to donate to the program:
Child Life Specialist Beth Moneck talks about how important the gaming will be to the patients and also prepares the installers for what they might encounter in the CICU rooms:
Nancy Angus thanks everyone for their time and donations to the program. There in the background is Frank. He's the person at the hospital responsible for making sure each room is ready for an XBOX install — a process that starts way back in the fall:
And they're off! Three floors to hit, 4, 6, and 8.
The first XBOX is installed in the waiting area of the CICU (Cardiac Intensive Care Unit) as the families and siblings of patients often have long waits here considering surgeries can happen at any time in the CICU rooms.
All done!
The CICU is just … well … heartbreaking. You can't fathom what these kids and their families are suffering through, and your donations are going a long way to make their stay a little bit better.
Hannah is 11 and if her room is any indication, she loves pink and black.  She's here for surgeries while awaiting a heart transplant. As the install was taking place, she sat on her bed holding a copy of Plants versus Zombies, which just happened to be the game she was handed while they installed her XBOX. She was quiet and I said, "Did you want a different game to play maybe?"
She shyly nodded her head as if she felt badly for asking and I'm thinking, "Girl. You're 11. You're waiting for a new heart. You can have anything you damn well want. BRB."
So we hooked her up with Angry Birds and this was her reaction:
Here's another young patient who was happy to get started with the new XBOX in her room:
Room by room. 38 XBOXes. High-risk rooms meant taking important precautions:
Other rooms didn't require such precautions:
Here's the whole install team:
Each child received an XBOX installed in their room, a controller, a game to get started with, a Microsoft hat, lanyard, and keychain with a tiny controller replica on it:
And that's not all! We also delivered, thanks to your donations:
— Over 100 XBOX games
— Over 150 movies. I insisted that every unit received a copy of Frozen because DO YOU WANT TO BUILD A SNOWMAN IT DOESN'T HAVE TO BE A SNOWMAN OKAY BYEEeee. Shut up.
— Tons of scrapbooking stuff, because as I've mentioned in the past, scrapbooking is not only a great distraction, but a good way for kids to address their fears. We included cameras, photo printers, memory cards, tons of cool papers, and lots more.
— Eight Surface units! We gave four to the CICU/Cardiac Step Down unit and two to the transplant unit and two to the adolescent medicine unit. Each was delivered with a keyboard and protective sleeve. Good for gaming and surfing the web.
— And check out these sweet Tomb Raider-themed controllers. Microsoft brought 38 of these so that the units have some extras to allow patients to play with family members or others:
— Your donations allowed us to give each unit from previous years a box full of goodies as well as a few extra controllers. They received new games, new movies, and more. The transplant unit was provided with two new LeapPads as well as LeapPad games for their younger patients. And they all got Frozen. LET IT GOOOO. LET IT GOOO-OOOOO! Shut up.
— This install brings us to over 150 XBOX units installed and over $125,000 in total donations to Make Room for Kids since its inception. We have outfitted at Children's Hospital, the transplant unit, the adolescent medicine/"Frequent Fliers" unit, the oncology unit, the oncology transfusion unit, the CICU, the Cardiac Step Down unit, the trauma/ortho unit, as well as the pediatric unit at Allegheny General, and the entirety of The Children's Home. Wow.
Near the end of the morning, as things were wrapping up, Beth from Child Life told us that one patient who had received the XBOX earlier in the morning had been getting her clothing changed and would not put down the controller to stop playing her game. She just held on and kept her eyes on the TV while her clothing was swapped.
That's the goal. Distraction. Don't worry. Just play. 
It was so good to hear from Child Life at each unit about how the gaming has helped them and their patients over the last few years. I promise you, it is making a difference for these kids. So I can't thank you enough for donating each year to help us make that happen for them.
I also must give mad love and props to ROOT Sports for featuring the install during the Pens pre-game show yesterday, to the Post-Gazette for featuring it on the front page of Saturday's paper, and to Mike Young at EA Sports for hooking the kids up with some awesome games like NHL 14 and Madden 25.
It was a fantastic day and a huge success thanks to Microsoft, the Mario Lemieux Foundation, and you.
Group hug!
Warning
: Use of undefined constant php - assumed 'php' (this will throw an Error in a future version of PHP) in
/nfs/c05/h01/mnt/75660/domains/thatschurch.com/html/wp-content/themes/thatschurch2012/archive.php
on line
46
This morning, as the terrifying and tragic events (prayers for them) at Franklin Regional High School unfolded, my Twitter feed shit the bed.
It didn't just shit the bed, it shit the bed, puked in it, then left a horse head in it before lighting the bed on fire.
If my Twitter feed this morning was an image, it would have been this:
If it was a gif, it would have been this:
If it was a cat, it would have been this:
Events unfolded as every local media outlet began crawling over each other, pushing each other to be first on the scene. First with details. First with pictures.
FIRST!!!!
Each minute ticked by with my feed filling up with dozens and dozens of tweets.
Marty Griffin hashtagged all of his tweets about the tragedy with #getmarty.
One reporter hashtagged his with #schoolshooting
"I'm hearing …"
"We've heard …"
"Sources say …"
#WPXI #schoolstabbing
5, 10, 6, 14, 20. (Aren't these the Lost numbers?)
20 stabbed.
20 injured.
Not life-threatening.
Four are life-threatening.
Seven are life-threatening. 
None are life-threatening. 
Only students.
One teacher. 
"We're hearing bullying is a factor…"
Outside during a fire drill.
Inside after someone pulled a fire alarm.
All being taken to Forbes.
Five being taken to Children's.
All being taken to six different hospitals. 
Principal tackled suspect.
Vice-principal tackled suspect.
Assistant principal tackled suspect. 
Reporters retweeting colleagues retweeting other colleagues. Sports and weather reporters tweeting details. Not one single tweet mentioning a source.
MADNESS. Complete and utter clusterfucky online madness that trickled down to on-air madness.
Social media is newish, but it's not so new that local media outlets shouldn't have a plan in place for handling developing news like this. The exact same way they have a plan in place for ON-AIR and IN-PRINT developing news stories.
Media folks who want to defend this morning's mess, you must ask yourselves this question: If this is not okay in the live studio, why is it okay online?
Does your station allow 17 reporters and three anchors to crowd the floor of the live set and start shouting over each other and into the camera like desperate stockbrokers on the trading floor their version of the facts as they're hearing them? "I'm hearing six! Over to weather! Well, I'm hearing five over here at weather! Over to sports! We're hearing 10 over at sports! Traffic? My Facebook friend's mother's cousin's sisterwife says 20 but my brother's concubine says 19! And that guy behind the camera is hearing 4! Wait! Wait! –"
No. They don't allow that. They manage the information as it comes in and filter it down before allowing the anchor to read it — and even that allows misinformation to fall through the cracks. But they attempt to manage the information.
It seems, however, that they believe social media means no rules, so you've got two dozen Twitter-verified reporters from WPXI tweeting and retweeting and 10 from WTAE and 11 from KDKA and add in the radio folks who are tweeting what they're hearing from the TV folks, and add in the newspaper folks, and the producers and the cameramen and the editors, and the people working in the business offices, and I'm telling you guys, you guys running the media, this is broken.
This is so so broken.
Station managers figure they don't control social media. Hands off. Everyone out for themselves, even if we've made sure you've got the blue checkmark next to your name verifying that you're our representative. Tweet what you find … even if it's unverified. Even if your source is the lunch lady's third cousin. Even if you're just retweeting your colleague who mistakenly hashtagged this story as a school shooting. Even if you're retweeting your colleague who is claiming bullying is involved while not really knowing if bullying is involved. Even if you're retweeting your colleague who says 20 were stabbed when 20 were INJURED. We can't know who everyone is following, and everyone is not following the same two reporters, so we'll just let every single damn one of you tweet anything you can get your hands on and we'll feed that straight to the anchors and we'll let them just run with that shit, amen. 
I'm getting a little punchy, yes. I'm sorry. But I haven't been writing my shit for here for nine years to make friends. Hell, I'm an introvert; friends are exhausting.
I'm aware it was worse for people like me who follow multiple reporters from multiple outlets (though I went on a nice unfollow spree this morning, as I should have done after the local media basically tweeted a play-by-play on how the McCandless mother drowned her sons), but I'm guessing that even those of you who only follow a few saw exactly what I'm talking about. Insane, intense retweeting. "Follow this person at our station for the facts! No! Follow this person! We realize he's the sports reporter, but follow him too! And this guy, he's the producer of a two-hour block of the news, but follow him for 'facts!'"
No. No no no no no.
This is not how it needs to work and it's not helping the story, the situation, or the station/paper/outlet. It's hurting all of those things, even the on-air reporting.
I'm not here to just complain, I'm here to offer a solution to fix this mess because guess what? It can be fixed.
It can be fixed with three words: MANAGE. THE. MESSAGE.
You're running WPXI? A major breaking news story happens? You get all your best reporters out there on foot and on the phone and on the web to collect information and do their jobs. And you pick one, maybe two of them to be the official tweeter of this particular story, or you have your official verified main account do it. Any other employee on Twitter will then tweet only ONE THING regarding this story: "We're on top of this story. Follow @name and @name for the official details." And they will RT ONLY that account or accounts.
That's it.
Then they shut the hell up and do their jobs and if they're assigned to this story, they feed their info and their sources to those two people who are now responsible for determining what will be reported on the official social media account.
Manage the message.
You do not allow TWO DOZEN REPORTERS WHO ARE YOUR OFFICIAL BLUE-CHECK-MARKED REPRESENTATIVES TO RUN LIKE STAMPEDING WILDEBEESTS ALL OVER TWITTER GOING FULL-ON TOURETTE'S, SHOUTING MISINFORMATION AT US UNTIL WE SLAM THE UNFOLLOW BUTTON WITH THE FORCE OF THOR'S HAMMER.
Managing the message would increase your followers, you know why? Because you're not destroying us viewers and readers and listeners with information that may not even be correct. You're not having reporters crawling all over each other in the name of FIRST! You're not having mass unfollowings because we the people are fed up with you the breaking news media.
What you end up with are trusting followers who know you're going to funnel the raw information in some fashion. That you're going to manage the information put out there by your employees. You're virtually pulling everyone off the set and leaving your two trusted anchors to talk with the public. You're Peter Jennings-ing a Jerry Springer fiasco. 
You end up with reporters, no longer obsessed with first!, putting away Twitter and working to get the best possible information from the best possible sources so that they can feed you that CORRECT information and get rewarded.
So instead of the virtual shouting match you've allowed your reporters to devolve into … instead of all of us unfollowing all of you for the 4! 3! 6! 20! 10! nonsense, you end up with one account that tweets this and reports this on the news: "Our reporter @name has confirmed with [source] that the number of injured currently stands at [number]."
"Our reporter @name2 has confirmed with [source] that the number of injured has risen to [number.]"
"Our reporter @name3 has confirmed with [source] that the injured are being transported to [number] hospitals."
Message. Managed.
Gold star and endless RTs and follows and respect for you.
Unfollows with great Thor-like gusto for everyone else.
#getmarty
Warning
: Use of undefined constant php - assumed 'php' (this will throw an Error in a future version of PHP) in
/nfs/c05/h01/mnt/75660/domains/thatschurch.com/html/wp-content/themes/thatschurch2012/archive.php
on line
46
Do you know that I am a big giant socially awkward dork? Do you? Do you need me to count the ways?
Perhaps the time I gave David Conrad a ride in my filthy momdorkmobile?
The time I met Mario Lemieux and talked for three minutes straight without inhaling once and then possibly proposed marriage to him like a hopelessly romantic Tourette's sufferer?
The time this Saturday when I walked around the Children's Home Shake Your Booties event at Heinz Field for twenty minutes with my blouse awkwardly tucked into my Spanx?
The time I walked around downtown all day with a size sticker strip stuck to the back of my new jeans?
The time I met Sean Casey and he said, "You have leaves in your hair."
The time I accepted an award from Light of Life with Kennywood wide open?
I am dork. Hear me snort when I laugh.
I've got another one to add to the list.
Last night was the Zoo's first ever Fashion for the Wild event, a fundraiser and fashion show and I was fortunate enough to be invited to check it out. Kiya Tomlin was there showing off her designs. She's gorgeous. Really.
I got to meet some animals. This is Mr. Cuddlemuffins, as I named him.
This is Sir Back-The-F–k-Up:
Snakes. What was God thinking?
Also there were hosts Sally Wiggin and David Conrad, my BFFs:
There was also fashion, not  modeled just by professional models, but also regular women with interesting stories.
When my sister and I arrived, we were asked if we were guests or models (we said models, of course) and we felt very flattered that we were asked that. We must look super hot and thin, we thought. Then the fashion show started and we understood. Regular Pittsburgh women.
I took my sister Pens Fan as my plus one because she's a big David Conrad fan and wanted to meet him.
Then Dork struck. (That's the title of my future autobiography, yes?)
A bit later my sister and I were walking up the circular walkway that winds up to the top floor of the aquarium while David happened to be walking down it. We met in the middle to chat at which point I stepped my new skinny heel into a floor grate and got stuck. Not just a little. REALLY stuck. Wedged.
I yelped, "Oh, my God. I'm stuck!"
I tried to yank my shoe out but the entire grate started coming out of the floor. Not even joking. I started to tip over as the totality of my weight was now balancing on a one centimeter-thick heel and I have that inner ear thing that gives me a shit sense of balance.
David was forced to prop me up while my sister reached down and helped me OUT OF MY SHOE at which time she forcibly yanked it out of the grate and handed it to me.
Ta-daaaaaaa!
[takes a bow]
For my next trick …
Only me, guys. Only. Me.
I bought some cool stuff too! Check out my new coasters featuring three sports stadiums no longer around:
And I grabbed this too. Would you believe it mentions the Penguins and the Steelers but not the Pirates? I'm kind of aghast.
At my sister's insistence, I took a photo with David. But before we took the picture, I said, "You know for as many times as we've met, there does not exist a photo of the two of us together and I feel like we should keep it that way."
He agreed, so we mostly did:
Honestly, I'm just thankful there's no Target price-tag hanging down my back.
You should check it out next year. I hope to be there. I'll be the curly-haired girl wearing WEDGE SHOES.
Warning
: Use of undefined constant php - assumed 'php' (this will throw an Error in a future version of PHP) in
/nfs/c05/h01/mnt/75660/domains/thatschurch.com/html/wp-content/themes/thatschurch2012/archive.php
on line
46
(Taken by me. Top of the 10th inning. Opening Day 2014. INTENSE SPORTS MOMENT.)
Remember in October when I put the totality of my medical knowledge to the task of understanding why I nearly passed out at the two postseason Buccos games I attended?
I determined that, medically speaking, it was a combination of the noise, an inner ear thing, standing up too fast, not eating enough, screaming too loud, anxiety — all those things all at once = fainting.
Well, at the home opener when Neil Walker hit the walk-off, it was super loud, I jumped out of my seat having eaten nothing yet having imbibed alcohol, I screamed at the top of my lungs and guess what? I was fine. Not one spell of darkness enveloping my vision and pulling me into the abyss.
Therefore, I have now 100% medically determined that it is simply a matter of this: I cannot handle postseason Pirates ball.
That's it. It's not the noise or my inner ear or screaming or eating or drinking or jumping.
It's weakness of constitution. This is an actual medical condition discovered by me and I will be writing a paper about it to appear in the Journal of Totally Fake Medical Discoveries.
That said, I wrote about Opening Day and the miserable behavior of a few fans. 
A snippet:
1. Thou shalt not get to third base on the Kiss Cam.

The Kiss Cam is tradition. A chance to awkwardly high-five your opposite-sex sibling or smooch your honey for all the stadium to see. A chaste peck perhaps. Or a more forward full-on smush. I salute your love with my $25 beer (rounding here). Kiss on. But baseball, more than any sport, is meant to be enjoyed by families. Moms, dads, gramps and kids all in a row. So when you find yourself on the Kiss Cam being urged to lay one on your neighbor, don't turn it into late-night Cinemax. Don't shove your tongue down her throat. Don't, for the love of God, round first base and head sprinting for third as if Nick Leyva is frantically waving you on while thousands of children watch. Get a room. This I command yinz.
Have a read of the other three commandments for watching baseball in Pittsburgh.
A pox on ye if ye disobey them.
Warning
: Use of undefined constant php - assumed 'php' (this will throw an Error in a future version of PHP) in
/nfs/c05/h01/mnt/75660/domains/thatschurch.com/html/wp-content/themes/thatschurch2012/archive.php
on line
46