1. I ranted.
I was heard.
I've got lots of local media folks pissed with me now.
But I 100% stand by what I wrote. Sometimes I write a rant and then a month later I'll go back and read it and be like, "Bitch, who peed in your jar of Nutella? You need a chill pill the size of a horse tranquilizer."
But this one? No. It's 100% church and I 100% will fight for what I wrote.
100%.
[awkward kung fu moves]
2. Haitian Families First linked up kids in Haiti to be picture pen pals with kids at Sto-Rox Elementary, the Brashear Association, Grandview Elementary, Quaker Valley Middle School, and Shady Side Middle School and they're selling some of the art to benefit their programs that work to keep families together in Haiti.
Details here. I'll be there. BUYING ALL THE THINGS. If you bring your kid, they can create artwork that will get sent back to Haitian children in the HFF programs.
3. If you're a Frozen fan (you are; you just don't know it yet), then you're going to love this episode of Pittsburgh Dad. I cannot choose my favorite line, but I'm leaning toward, "Dump a bag of rock salt on her. Movie over." or "Don't be a deer" or "Cut open the reindeer like a Tauntaun and throw her in 'at!"  So much goodness!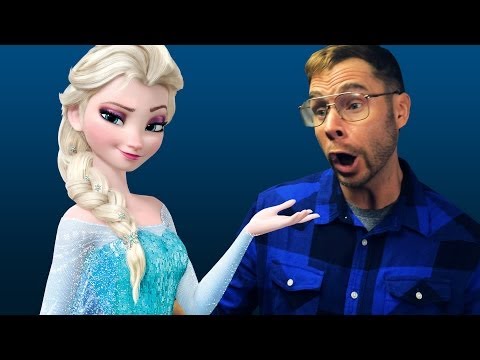 4. I bet the bomb squad just royally screwed up some poor Art Institute film student's final project.
5. Were they SWINGING on them?!
6. Golf Edgewood; raise money for kids with cancer. Win win.
7. Did you know that marathon weekend includes an official pet walk that benefits Animal Rescue League? I would take my dog for this walk, but he is 15, his teeth are falling out, he's mostly blind, mostly deaf, and just the meanest little old man you ever met. You best get off his lawn before he burns you with his ancient pee.
8. I wrote about the hilarity that ensued at my cookie-table-less, hokey-pokey-less wedding in Mexico. Here's a picture from it.
That's the face of a man who at that moment realized what he got himself into. How do you say, "Oh, shit" in Spanish?
9. I also published my 2014 Burghy Mother's Day Gift Guide! If you haven't shopped for mom yet, snag her one of these ten Burghy gifts. Most all of them are locally made. Click the photo to be whisked away to the list:
I published this and then my mother went out and shopped the list, buying stuff off of it for herself, even an item I already purchased for her for Mother's Day.
She's doing it wrong.
10. Guys, when I started this blog, I was 32. A young woman. Sorta. Mother of one. Married six years.
I will be turning 40 next month. I'm a mother of two and on Cinco de Mayo, I'll have been married for 14 years. I feel like if you've been reading me since the beginning, you've watched me grow up a bit here. Sorta.
I wrote about what turning 40 means to me and what it means for my relationship with Pittsburgh.
A snippet:
I am officially middle-aged. Mid-life. Half-death.

I no longer can gush about the new hottie on the Pirates, Penguins or Steelers teams without sounding like a cradle-robbing cougar. I'd rather be labeled anything than that. Even a "tunnel-braker."

I now have two churches. The new one is the wrinkle-cream aisle at Target. The Sunday-paper circular is my Bible, and Olay is my god.
All hail Olay.
11. Your hilarious tweets as of late:
Grammar is important. Even in fortune cookies. pic.twitter.com/hF8G1Ei9QD

— Zach Frailey (@UprootedPhotos) April 26, 2014
No one looks more gay than straight guys in their engagement photos.

— Susie Meister (@susie_meister) April 25, 2014
I don't care how good your waffle taco is, people don't turn left in the morning. They only turn right and stop if it's on the way.

— Chris Lovett (@_chrislovett) April 25, 2014
Next time i go to starbucks, I'm going to tell them that my name is john jacob jingleheimer schmidt.

— Mr. Chachi Says (@chachisays) April 24, 2014
Just to see if anyone says Hey thats my name too!

— Mr. Chachi Says (@chachisays) April 24, 2014
I love living in a world where Chris Brown is in jail.

— Janelle Sheetz (@LittleJanelleS) April 24, 2014
Everything always has a new look, and some people feel things about it.

— Geoff Barnes (@texburgher) April 23, 2014
YO ADRIAN! pic.twitter.com/a9OV7a8yDl

— Steve Braband (@stevebraband) April 22, 2014
Pens need to call Geico because they need some INSURANCE Awesome tweet

— Christopher Fafalios (@chrisfafalios) April 22, 2014
i don't see the big deal, EVERY moon is a blood moon if the phases sync up with your menses

— sarah james (@cryingbaseball) April 15, 2014
Ok this game someone catch a foul ball IN BETWEEN A HOT DOG BUN.

— Sean Conboy (@SeanConPM) April 6, 2014