Category Archives: Mayor Peduto
I probably shouldn't write this post, but I honestly don't give a shit.
And that's a weird way to start a post about my 40th birthday, but seriously, I in no way want to seem as if I am bragging (My sisters will testify that I HATE doing anything that even resembles bragging. They even have a recent example to prove it.), but I have shared almost a decade of my Pittsburgh journey with you guys, and I don't want to withhold from you this latest, interesting leg of the trip.
So suck it up and read this and feel free to comment about how I'm bragging and a bitch and also how fabulous I look for 40 because 40 … WAH!
Anyway …
I turned 40 last Friday. I've already written about how I am not too happy about turning 40. Yes, it's better than the alternative, but these gray hairs and these wrinkles and these failing eyes and this flabby butt are not endearing me much to 40. Of course, I've known my flabby butt since my twenties, but still … 40, you are not welcome here.
40 started out great. Breakfast in bed. Two sets of flowers. Two balloons, one of which informed me that I had crested the proverbial "hill "and was indeed on my way down it. Screaming. In terror. Like a three-year-old approaching the Jack Rabbit's double dip.
My husband had spent the better part of the previous week being blatantly, intentionally mysterious. Dropped hints about trips. Suitcases. His parents in Mexico.
Were we taking a trip? I secretly hoped not because while if YOUR husband handed YOU two tickets to Greece and an already packed suitcase, you'd probably jump into his arms and try to rip his pants off in ecstasy, that's pretty much my worst nightmare. Not the sex. The travel.
I need to prepare for travel. I need to take care of shit. I need to get my affairs in order. I need to mentally prepare myself for getting on an airplane.  For possible burny death.
I know. I need drugs or something.
Anyway, my husband headed for the restaurant for the day and left me to be nervous about whatever the hell he had planned. I knew we were going to dinner, but that was it.
Fast forward to about 4:00 p.m. when my mother arrived to pick up my children so that we could have our date night. And she said, "Gin, since you're going away for a few days, why don't I –"
And I said, "WHAT?! AM I GOING AWAY?! AM I GOING TO DIE IN A PLANE CRASH TOMORROW?! INTO WHICH OCEAN WILL I BE PLUNGING?!" Internally, I hit my knees in prayer.
Mom looked aghast. Threw her hands over her mouth and quickly ushered the kids out the front door without saying another word to me.
A while later, my husband drove us to the South Side. I was sure we were heading for my favorite South Side spot Dish Osteria for dinner, but he pulled into Nakama valet. "For a drink."
Ugh.
I sucked down a cosmopolitan like it was a tequila shooter and demanded to know where we were going. What were we doing. I AM 40 AND YOU ARE GOING TO GIVE ME A FRICKING HEART ATTACK.
Maybe that was the plan. Kill me at 40 so I can't complain about 50.
Drinks imbibed, we retrieved my filthy momdorkmobile from valet.
"We need to swing into the Pirates offices to pick up my tickets for next week and then we'll go on from there."
Huh?
His cell phone rings. "Yeah? Hi, Jordan [our sales rep]. We're almost there. Where will you be? Okay. See you in a few."
Huh?
At PNC Park, I started to get it when we headed inside and suddenly there were employees directing us to the 3000 Club.
SURPRISE, GINNY!
Look who is here! All of your family! Many of your friends!
But wait. Look who is also here. Your nutty OCD sister who had a mental breakdown just a few months ago. She got on an airplane for the first time in more than a decade to be here.
And that got me. Because she got on an airplane. For me. If you've ever read her blog, you understand what a huge, huge, huge deal that it. Inconceivable six months ago. Completely inconceivable. She didn't attend our sisters weekend last fall because she couldn't get on a plane.
So I cried. Because it meant she was really well. Finally, she was whole again. Here's my ugly-cry face. Memorize it. You won't see it again until the Bucs win the World Series:
But that's not all, Ginny. Close your eyes because we have another surprise!
I opened my already teary eyes to find myself staring into the face of my best friend from college who I had not seen since 1996 on account of the fact that I live in Pittsburgh and she lives in Newfoundland, Canada.
I was stunned that my husband was actually listening to me when I talked about her. That he contacted her and managed to get her there. Can you imagine how creepy that would have seemed? "Hi! I don't know you. You don't know me. Can I get you a hotel room in Pittsburgh?"
So I cried some more. Who knew 40 makes you so damn weepy all the damn time. And sweary. Really sweary.
Damn.
Shit.
Hi, dad.
As the evening progressed, someone special swung by.
Mayor Bill Peduto. And here's why I had to write this. Because he walked in and took control of the room like a badass, asked for quiet and then boom.
Proclamation. That he wrote. Himself.
I almost cried. Especially at the part about all my faults.
Hah! Kidding.
Remember how much I've made fun of people with proclamations? About ridiculous days named after people we've never heard of? Remember that?
I'm one of those people now.
A hundred years from now they'll be looking through old books in city hall all, "Wow. Books. Haven't seen one of these in 20 years," and they'll find the proclamation copy and say, "WHO THE FRACK IS VIRGINIA MONTANEZ?!"
So I had a day. It was proclaimed. Virginia Montanez Day. And I didn't know about it until 8:00 p.m.
And I was like, shit (sweary!), I have only four hours TO RULE. THIS. CITY.
I wanted to run yellow lights with the proclamation held up to the windshield. Suck it, traffic light camera. It's my day. I would make duck lips and the peace sign. Ticket THIS.
I wanted to jaywalk while holding it in the air like Lloyd Dobler and a boombox. (If you don't know who Lloyd Dobler is, you must leave now on account of your disgusting youth. Gross.)
I wanted to kick down Dunkin Donuts' doors and demand free pastries.
Park for 30 minutes in a 15-minute loading zone.
Find Lukey and do the running man dance in front of him.
Punt pigeons all, "It's MY CITY, VERMIN BITCHES (all the swears!). POW!"
But I stayed at the party and had a blast.
Look at my gorgeous sisters, including the crazy one who got on a plane:
(Left to right: Princess Aurora, Ta-Ta, the 40-year-old Virginia, Tina Fey, and Pens Fan)
Look at my mom and dad:
Look at me showing them how I was going to cross every street, outside of the crosswalk, until midnight:
Haters gonna hate.
And look who else showed up:
That's David Conrad surrounded by my nieces and nephews who are all big "Agents of S.H.I.E.L.D." fans. He is the bad guy on that show, but he is truly a good Burgher.
(I am six episodes behind. If he is no longer the bad guy, DO NOT TELL ME.)
My sister Marcia (OCD Tina Fey) gave out a scream when she saw him. And then I realized that 60% of the reason she got on an airplane and risked burny death was because there was a 50% chance she was going to meet him.
Bitch. (Swears!)
So many more wonderful friends I've made since I started this blog arrived. It was touching. Unexpected. Sally Wiggin gave me a shirt that says "Ohio."
I turned 40, and it didn't suck.
Also, if you got a parking ticket in the City of Pittsburgh on May 30, 2014, get at me.
I think I can cancel those for you.
[awkward kung fu moves]
Warning
: Use of undefined constant php - assumed 'php' (this will throw an Error in a future version of PHP) in
/nfs/c05/h01/mnt/75660/domains/thatschurch.com/html/wp-content/themes/thatschurch2012/archive.php
on line
46
1. [taps microphone] Is this thing on?
Whew! It's been a hell of a January. I mean, it was New Year's Eve, I blinked at midnight and BOOM. January 17.
I'm still here. Still writing. Still wishing Portland to suck it.
Lots to cover, so get your clicky finger ready.
2. Russell Crowe is reportedly returning to the Burgh to film a new movie. As you recall, when Mr. Crowe last filmed in Pittsburgh, he loved it so much he would take miles and miles of bike rides through the city.
Stalk-o-meter calibrated to "Stun and Throw Your Body In Front of His Bike Forcing Him to Render Aid Unto You While Speaking With an Adorable Aussie Accent."
Amanda Seyfried and Breaking Bad's Aaron Paul will co-star.
I've never seen a single episode of Breaking Bad and it's very rude how judgy you're looking at me right now.
3. Fourteen minutes of goalies flipping out. 
Hee. Apparently these guys missed the first part of the "carry a big stick" saying.
4. David Conrad. Still loves Pittsburgh. 
"I love how sweet my homeland is. Sweet eyes. Sweet beer. Sweet hills and valleys stuffed with trees. Walking out of the airport and into a summer night, breathing in the green, sodden air for the first time in months…it's practically pornographic. I want to drink it, lap it. I want it on me.  I love her, love her Pittsburgh."
5. National Geographic Traveller. Still loves Pittsburgh.
(h/t PopCity)
6. Speaking of dinosaurs, did I tell you that I finally met my self-united husband Matt Lamanna? He is awesome, adorable, smart, and we are best friends forever.
I'll be writing that story up for the magazine soon. It's a good one.
7. Bill Cowher claimed to 93.7 The Fan that all NFL coaches try to steal signals, not just Bill Belichick, who he says simply got overly arrogant by filming it.
Colin Dunlap has feels about this.
8. Is this the best episode of Pittsburgh Dad ever?
Joe DeNardo gets the Chuck Norris treatment. Genius.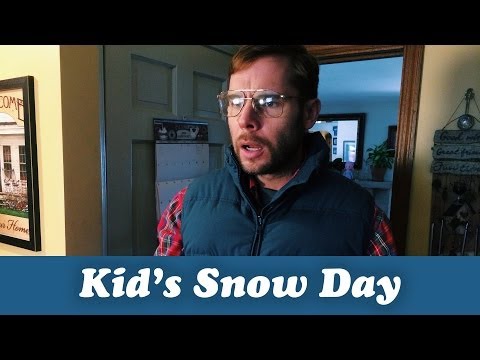 9. Thanks to Fukuda (NOT pronounced "f–k you da") for finding these sweatshirts at Walgreens.
Gotta love that at no point from design to production to delivery to store stocking did anyone notice that independent was misspelled.
Also, someone oughta tell the sweatshirt designer that that bell is in Philadelphia, not Pittsburgh.
[golf clap]
10.  Luke Ravenstahl, NOT "Taking Care of Business" anymore.
Mr. Peduto said his name will not be "printed, painted or engraved on any long-term city property."

"City property should not be used to campaign for political office," he said in a statement issued with the order on Thursday. "The City's physical assets are owned by the taxpayers. Under my administration, these assets will be marked only with basic identifying information and the City seal."
You guys. We MAY actually have a real mayor.
Somewhere, Luke Ravenstahl wakes up:
Warning
: Use of undefined constant php - assumed 'php' (this will throw an Error in a future version of PHP) in
/nfs/c05/h01/mnt/75660/domains/thatschurch.com/html/wp-content/themes/thatschurch2012/archive.php
on line
46