Category Archives: Annoying Burghers
For an issue that shouldn't have really had a clear winner or loser, The Cultural Trust has done a bang-up job of mucking up its little tiff with the Toonseum's Joe Wos to the point that guess what? The Toonseum is coming out the winner.
Good job good effort, Cultural Trust.
Back to the beginning.
[How I Met Your Mother SWOOOOOSH]
First, by writing this, I'll probably get on the Trust's bad side. And you're like, "Does the Trust really have a bad side?" As I'm about you show you, it does. It has a dark side. It has a SQUASH THE PUNY HUMANS side. It has a horse-in-your-bed side. I'm exaggerating.
Here's what I know:
1. Artist Florentijn Hofman created an installation in 2007 called … ready … The Rubber Duck Project. In his effort to bring "joy" to cities and to MAKE SHITLOADS OF MONEY, he created an enormous rubber duck (really an inflatable) that has appeared in a dozen cities. Each city, from what I can gather, basically builds its own duck at Mr. Hofman's instructions/bidding. Each one is a different size. For instance, ours needs to fit under certain bridges lest schoolchildren witness a duck beheading. Sydney, Australia commissioned and still owns theirs.
2. The Trust contacted Hofman and he agreed to bring the duck (or rather allow a duck to be built) to Pittsburgh for the Trust's Festival of Firsts.
3. Pittsburgh freaked out in excitement. Our rivers graced by the duck, making its first appearance in America. Suck it, Portland. [rocker kick] The duck will be here next Friday.
4. The Trust has possibly invested "several hundred thousand dollars" in this installation (I've emailed the Trust with this question. If they respond, I'll update the post). What I don't know is if that's just the artist's fee or if that's the artist fee combined with building fees and logistics like transporting the duck, security, etc. Either way, the artist is MAKING A SHITLOAD OF MONEY. But he says he just wants to bring joy and public art to the people. But he's seriously making bank here. Dollah dollah billz.
The Trust is also going to make money off of this investment via merchandise sales, sponsorships, and the fact that the duck is basically a giant advertisement for their Festival of Firsts and other forthcoming shows that fall under the Trust's umbrella.
5. The Toonseum is, according to Wos, "doing an exhibition of Rubber Ducks working with a company that has been producing them for over a decade. And exhibiting art of cartoon ducks that predate this big rubber duck by 70 years in some case."
Seeing a chance for promotion, Wos created a shirt featuring a rubber duck, very similar to the Hofman duck, and put it up for sale, with a portion of the proceeds going to the Toonseum:
He started taking pre-orders and the Trust responded in calm, measured fashion.
6. Joe received an email as follows from the Trust's vice president of marketing and communications:
Hello Joe,

It was surprising to see the attached Facebook post on the Pittsburgh Cultural Trust's website attempting to sell Rubber Duck tee shirts with a representation of the Rubber Duck Project that the Cultural Trust is presenting. Further, messaging that 'proceeds of the tee shirts are going to benefit Toonseum' is a major problem for us.

When you had inquired as to whether we would have official merchandise, the answer was yes. You were at no point given permission from the Trust to produce Rubber Duck tees of your own.

You may be unaware of the magnitude of our investment in this project. The artist also has a very high stake in maintaining the brand of the Rubber Duck and have asked us to help stop the very activity that Toonseum is undertaking. We have contacted other organizations that have attempted their own knock off merchandise but it is unexpected that a partner in the Cultural District would try to use our investment for profit and to further fundraise off of another organization's presentation is truly flabbergasting.

Kevin is extremely unhappy as are many senior staff members at the Trust.

We ask that you cease and desist the selling of this unauthorized merchandise.

Thank you for your prompt attention to this matter.
First, "maintaining the brand of the Rubber Duck?"
It's a big rubber duck. It's not an original concept.
Here's one in an old episode of the PowerPuff Girls Z, which Joe used as inspiration when drawing his duck:
Capitalizing the first letter of something doesn't make it a brand, otherwise, I'd like to say I have a high stake in maintaining the brand of Nutella Hoover.
7. Joe responded:
Marc, just to be clear are you asking that we change the image of the rubber duck to one that looks less like the rubber duck by the artist?
This is the perfect response. It's a rubber duck and the artist wants to protect his version of the rubber duck (which isn't really his version as you'll see), so if Joe were to make the rubber duck look like ANY ONE OF THESE RUBBER DUCK SHIRTS, then would the Trust be cool with that?
Marc's response is a non-response:
Joe,

Toonseum is directly referencing the Rubber Duck installation in your messaging and asking people to show their Pittsburgh spirit by purchasing a tee shirt representing that art installation for profit and fundraising.

Turn it around… How would you feel if an organization started knocking off merch for a Toonseum exhibition (that you invested your blood, sweat and tears into) and then sold that unauthorized merch against your own merchandise on Toonseum's Facebook page?

Frankly, the ill-will that this is causing is not worth whatever dollars you'll make.

I'll ask Kevin to continue this conversation with you.

I hope that a positive outcome can be attained since this is not good for either organization. 

Best,

Marc
This would be more valid if it wasn't just a simple rubber duck. It's not an original creation in any way, shape or form. What about the guy who invented the rubber duck in the late 19th century? How does his family feel about this art? Not only that, City Paper reveals that guess what? The artist admittedly simply enlarged a duck already sold by DuckTolo Toys!
He didn't even create that particular duck!
If the artist had created some Phineas and Ferb-esque insane contraption that floated on the river, pulled in river water and turned it into wine and glitter before shooting it out of a cannon, then maybe the Toonseum shouldn't make a "SHOOT WINE AND GLITTER OUT YOUR BUTT N'AT!" shirt.
But it's a duck. A rubber duck.
And no matter how much you capitalize it, it's still just a rubber duck, Ernie.
8. Joe refused to pull down the shirt, and instead informed the public that the Trust had sent him a cease and desist, at which time … VIRAL HAPPENED.
Yes, a little shirt that probably would have sold like 5 copies, is instead appearing on every single media outlet and is burning up local social media like a bag of cotton balls set on fire with the flames of the sun. Most everyone is on the Toonseum's side on this one. Because … I can't stress this enough … it's a rubber duck. And because we always cheer for the little guy.
9. Not only that, the digital artist for the Cultural Trust, Brian Nichols, used his personal account to post on the Toonseum's Facebook page to vent:
Holy quap, indeed.
10. Now, here's my thoughts on this.
First, you can buy your own giant inflatable rubber duck and stick it on the river until the police shoot holes in it.
Second, I wouldn't have a problem if the Trust asked Joe to change the image to look different from THE Rubber Duck. It's valid. They've invested in that particular version of the duck; make your own version and sell it in your shop. But instead the Trust is just stomping their feet and being incredibly stubborn for an organization that is currently promoting and making money off of an unsanctioned by J.K. Rowling UNAUTHORIZED HARRY POTTER PLAY. 
Third, I compare this to the vendors who sell "Pirates" gear near the ballpark. You'll notice nothing actually says Pirates. Instead the hat will be black and gold and it will say "Pittsburgh." The Pirates have invested tons of money into their own merchandise, but even they know sending a cease and desist to generic black and gold pirate-themed merchandisers is a losing game.  Besides, other than those who are looking to save a few bucks, most want the AUTHENTIC merchandise. We want Cole's name on our backs. We want the angry pirate dude on it. We want the sweet P. Likewise, the Trust should have realized the market for their official merchandise will be fantastic, with or without one knockoff shirt being sold in a tiny museum down the street.
11. What should have happened? The Trust should have asked Joe to cease and desist using THAT particular duck and Joe would have complied. He would have made it a more generic rubber duck and sold 30 shirts, if that. The official merchandise, which is AWESOME, would have sold thousands and thousands. 
Instead, the Trust is going after all duck-themed merchandise that could be sold in conjunction with their forthcoming installation, angering the public.
By their own fault, it's now viral and it's a Big Deal. And since I capitalized it, you know I mean business.
I don't even want to know what the Trust will do when they see this site, which has been selling duck merchandise since 2009:
Probably this:
And not just because of the Comic Sans.
12. And finally, to the Trust I say, "Frankly, the ill-will that this is causing is not worth whatever dollars you'll make."
That's my take on it. What do you think?
Please don't comment with "This is low, Ginny … just low."
Warning
: Use of undefined constant php - assumed 'php' (this will throw an Error in a future version of PHP) in
/nfs/c05/h01/mnt/75660/domains/thatschurch.com/html/wp-content/themes/thatschurch2012/archive.php
on line
46
1. It's all fun and games until the tarantula food escapes.
That's going on my gravestone.
2. So remember that topless protest I wrote about, in which I told you there are perfectly good reasons to keep boobies covered up? Well, the protest took place over the weekend.
Here's the AP's take:
Pittsburgh topless rally winds up anything but

PITTSBURGH (AP) — A Pittsburgh rally planned by a group hoping to Celebrate Women's Equality Day by having women march topless alongside men in bikinis turned out to be anything but.  

Fewer than a dozen protesters showed up Sunday, and none of the women bared their tops — though a handful of men did.
PUNCH ALL THE MEDIA THINGS.
For future reference, WTAE, when a throng of thousands of angry people overrun downtown like biblical locusts to the point traffic is clogged, businesses are plundered and looted, and chaos runs rampant, that's when you pull out your "take over Pittsburgh" headline.
Not for eight covered boobies walking slowly to the Point.
Sheesh.
The next time Occupy Pittsburgh does their thing, I fully expect the WTAE headline to read, "Armageddon nigh. World all but over."
3. An ex-pat Burgher wrote for ChicagoNow.com the six things she misses most about Pittsburgh, then followed it up with "Six real reasons not to move to Pittsburgh" and it was the most goat-getting thing I've read about the Burgh in a while. So I wrote about it for my Pittsburgh Magazine blog:
3. Lack of plentiful public transportation has resulted in a culture of drunk driving in Pittsburgh.
Rebuttal: My goat is dead.

Yes, public transportation needs to be fixed. It's a black eye. But this is a terrible accusation, one that I can refute with facts.
Go read the facts I found, and see all the amazing goat gifs!
4. I also wrote about the crazies at FoxNews who called Mister Rogers "an evil, evil man."
Snippet:
Kids grow up knowing they're low on the totem pole. Choices are limited. Freedom to just be is tempered by cultural restraints. They're placed in boxes: "You are a girl. You will like pink, purple and these three aisles in Target. You will get the 'girl toy' at the drive-thru. Get in this box that I have bedazzled for you; it's filled with Barbie dolls and Hello Kitty press-on nails. And you are a boy. You will like sports, NERF guns and armpit farts. Here is a box of dirt and worms. I buried some Matchbox cars and G.I. Joes in there. Hop in."

But what about the girl who wants to play with dirt instead of Barbies? Or the boy who wants to play the violin instead of third base? They're special, too, and that's what Mister Rogers was telling us as children. He was saying, "Screw the box!" Jump out of its cookie-cutter confines and run free to whatever your heart loves because doing that is what will make you special — embracing and accepting you.
5. Jamie and Ali McMutrie's Haitian Families First is at it again with a new year of #46in46 where they try to get 46 of their Haitian kids funded for school this year.
Reminder: In Haiti, kids don't HAVE to go to school; they GET to go to school. It's a privilege for those who can afford it and Jamie and Ali are working to make sure their kids can afford it.
Last year I sponsored this angel Ylionise, and it was extra meaningful to me because Jamie and Ali worked so hard to bring her to the US for life-saving heart surgery. Now she's healthy and back in Haiti getting an education thanks to them.
You can read about the campaign and donate here!
Get a group of your friends together and adopt one of their kids' educations!
6. The staff and residents at Asbury Heights nursing home, who probably have pretty clear memories of Roberto's career, show their Bucco spirit (click for embiggen):
That photo was shared on their Twitter account and I love it. 
(h/t @jonathanebel)
7. Genre's Kids with Cancer run/walk is happening next month, a whole block from my house. I'll be there … not running. BUT I'LL BE THERE AND THAT'S WHAT COUNTS.
8. Also, why not run the Mario Lemieux Foundation 6.6K run/family walk in this its inaugural year. I mean, if you're a loony who loves to run, why not run for sick kids?
Can you tell I quit that whole running business? Because, you guys, I hate running.
Back to low-carb diet/Jillian Michaels/praying for wasting disease for me.
9. David Conrad. Agents of S.H.I.E.L.D.
10. Soup to Nutz's annual tribute cartoon strip for Roberto Clemente's birthday.
(h/t Bill)
11. Finally, I shared this on Twitter, but it really needs to be seen.
On a scale of 1 to Roid-Raging Mike Tyson, how punchy does this sign make you?
Warning
: Use of undefined constant php - assumed 'php' (this will throw an Error in a future version of PHP) in
/nfs/c05/h01/mnt/75660/domains/thatschurch.com/html/wp-content/themes/thatschurch2012/archive.php
on line
46
I was going to write this post for my blog at Pittsburgh Magazine, but I feel like at some point I'm going to want to be all "choke a bitch" or "shit a brick" or "[BEWBS]" or something, so I'll just leave this here instead.
With a slightly lower voter turnout than in 2009 when 45,416 votes were cast in the Democratic Primary, last night Bill Peduto won his party's nomination and if history is any indicator — and right now History is all, "Bitch, have you met me? I am the BIGGEST indicator." — then Bill Peduto is the next mayor of Pittsburgh.
Lukey's arch-nemesis.  The man against which Lukey spent God-knows-how-many dollars to destroy.
Right now Lukey is sitting next to the brick he shit last night and is writing some super depressing rap rhymes that contain rhyming pairs like "dude/rude" and "haters/gators" and "mud/crud." Lukey is TERRIBLE at writing raps.
Wagner was Lukey's Chosen One.
You know this because he bankrolled anti-Peduto ads and left some super fierce [snap snap] Facebook comments about "haters" and "He said duty. Heh." I might be misremembering that second one. [shrug]
And you can be sure this is how he looked as he watched the results last night:
Wagner picked up Lukey's supporters and that included the police and firefighters unions and I don't need to tell you this, but they aren't happy with the results.
Alluding to Mr. Peduto's support for the state supervision that curbs the bargaining leverage of city unions, Mike LaPorte, the president of the Fraternal Order of Police said the new nominee "treats the city workers like garbage."

"I'm thinking about retiring," he added.
Let me translate:
(source)
Super mature.
[golf clap]
Regardless, this is the first day of the beginning of the end of the Ravenstahl era. I once had really high hopes for Luke, and now I'll transfer those high hopes to Bill Peduto, just as I would have done if Jack Wagner had won.
You can be against Peduto, but you can't be against Pittsburgh; so let's hope for the best and see where this new road leads us.
Hopefully we won't find ourselves suffering with typhoid and cholera, fording a rapidly rising Mon while riding a three-wheeled wagon being pulled by dysentery-riddled oxen.
Amen.
Warning
: Use of undefined constant php - assumed 'php' (this will throw an Error in a future version of PHP) in
/nfs/c05/h01/mnt/75660/domains/thatschurch.com/html/wp-content/themes/thatschurch2012/archive.php
on line
46
(Chef at Light of Life Rescue Mission holding donated forks)
1. Oh. My. God.
Who would have thought one little Giant Eagle pharmacy rant would result in the madness it did and in the criticism toward me that it did?
You've got to go read the comments; you'd think I wrote a post about how we should kill all the puppies.
Oh, and I didn't even include the part about how that was the second time that day I had tried to pick up that prescription, as they claimed the first time that they didn't have it and they sent me away.
Anyway, KILL ALL THE PUPPIES. AND THE EAGLES WHILE WE'RE AT IT.
2. Speaking of birds, the Aviary hatched a new owl chick, and when I think baby owls I think this:
(source)
I was wrong, though, because theirs is a baby EAGLE owl. 
I looked into its eyes for ten seconds and I can tell you in no uncertain terms …
… that thing wants to kill me.
Why are birds so evil?
3. The first mayoral TV-spot is out and it is Bill Peduto's and I kind of love it. Well done.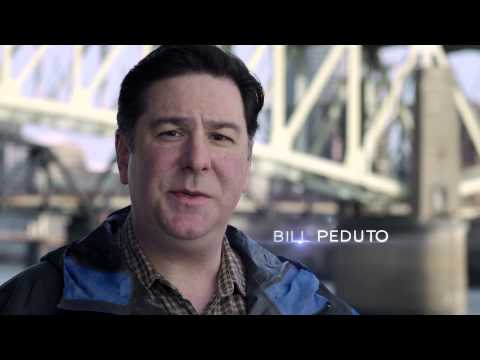 4. Speaking of mayoral candidates, Jake Wheatley's entire campaign site doesn't have a single picture of him on it. Not even the "About Jake" page.
Srsly.
And AJ Richardson not only has a DUI, a prior arrest, face tattoos, and the penchant for referring to himself in the third person,but his website has autoplay. 
When are these mayoral candidates going to ask my advice about fixing their shit? I mean, what does "skillful in morality" even mean?
Lukey would have been mayor for life if he would have brought me on board years ago to run the Office of Church.
5. Ay caramba, Penn Avenue Fish Company.
(h/t Woozle on Twitter)
6. The PensBlog boys have a gif of Sidney Crosby not blinking for 15 straight seconds during last night's game. 
You know who else does that?
Cyborgs.
7. Hadouken fights are the best Internet thing since the Rickroll, and this one from the Scarehouse made me pee a little it's so awesome:
You gotta see the whole set from the "fight." So perfect.
I hate that zombie. And that bunny. They look harmless until you're standing in a scary room in the dark and their noses are three millimeters from your neck, and you hear them inhale. [shudder]
8. Does hadouken really work?
I hope so.
Because I'm going to try it on the pigeons in Market Square.
[awkward kung fu moves] [HADOUKEN!]
9. Jamie and Ali McMutrie have HUGE news in that they won the prestigious Norman Borlaug Humanitarian Award!
They were flown to Las Vegas to accept the award in front of a crowd of 4,000. They're having a free reception to celebrate on April 18 in East Liberty. They'll be giving away Pens playoff tickets there too!
10. If you're looking for an easy way to give back to the community, I have it for you. The Light of Life Rescue Mission on the North Side is in need of forks for their meal services to the homeless. That's it!
Not plasticware, as they like to reuse, but any old, mismatched forks you might have around the house can be dropped off at the mission on the North Side. I did it and it takes five seconds to hand them over at the front desk.
11. Pittsburgh is the new Hollywood, as a new A&E series will be both set here, and filmed here.
12. WUT?
But the device attached to the man's body wasn't a bomb at all. He took road flares and taped them to his chest. He then stuck an iPod earbud up his nose and ran the cord down to the flares.
Can you just picture this idiot coming up with this plan? Taping the flares to his chest, looking at himself in the mirror all, "How can I make this look even MORE realistic? iPOD EARBUD UP THE NOSE, GENIUS!"
13. Finally, some awesome Pittsburgh tweets:
Newest douchey work term: "Searchandising".

— Pat Stack (@pat_stack) April 9, 2013
The bad news for Pittsburghers, is that the Penguin game ended just in time for the start of the Pirate game.

— patrick muldowney (@patmuldowney) April 10, 2013
Thatcher's middle name Hilda was not her birth name; she absorbed it from the first of many vampires she killed as a teenager.

— Stephen Harkleroad (@americancrank) April 8, 2013
The clothes cyclists wear, that's a joke right?

— Jordan W(@JordanWads) April 6, 2013
Just ran into the "hot" substitute teacher from high school. I told her it was my 40th birthday & she literally cried.

— Topher Berg (@pantster) April 5, 2013
Ray shero looks at the Nhl player list like he's going through baseball cards. " Need it, Need it, need it, Got It, need it, got it."

— It'sa Me, Chachio! (@chachisays) April 3, 2013
I call places to get put on hold. Where else do you hear Beethoven? #Culture

— Flick (@FlickFM) April 11, 2013
The 17 year cicada's are gonna come back this year and be like, "The Pirates still haven't had a fucking winning season?"

— RandyBaumann WDVE (@DVERandy) April 11, 2013
Randy wins.
Warning
: Use of undefined constant php - assumed 'php' (this will throw an Error in a future version of PHP) in
/nfs/c05/h01/mnt/75660/domains/thatschurch.com/html/wp-content/themes/thatschurch2012/archive.php
on line
46
Yesterday at Giant Eagle pharmacy, after standing in line behind five elderly people who paid for their prescriptions with checks, this happened.
I was picking up my sister Pens Fan's prescription. She is super sick. She wants to die, she's so sick. She eats an ice chip on an empty stomach and she pukes up a cheeseburger she ate when she was ten-years-old.
I approach the employee behind the counter after being waved forward.
Pharmacy employee: "Can I help you?"

Me, cheerfully, "I'm here to pick up a prescription for Pens Fan. First name Pens. Last name … Fan."

Her: "From today?"

Me: "Yes. An hour ago. It was called in."

Her: [looks through some bags] "Ah. Here it is."

She begins to ring up the purchase. I sign my name on the dotted line agreeing that either I don't need a pharmacy consult or that my third-born shall be owed to Giant Eagle Corporation. Not sure. Haven't read the fine print yet. 

Her: "Birthdate?"

Me: [thinking] "Uh, April 6, 1974."

Her: "April 6, 1974."

Me: "April 6, 1974."

Her: "April 6, 1974."

Me: "LADY. APRIL 6, 1974!"

Her: "April 6, 1974?"

Me: [blink] "You're a terrible Jedi. I have no idea what you're trying to tell me."

Her: "1974?"

Me: "Wait. I'm a 1974. So she's … 1972? April 6, 1972."

Her: "April 6, 1972?"

Me: "April 6, 1972."

Her: "April 6, 1972? 1972?"

Me: "Am I on Candid Camera?"

Her: "Go the other way."

Me: "1976?"

Her: "So the birthdate is?"

Me, internally: "I AM NOT PICKING UP OXYCONTIN, FOR THE LOVE OF GOD. I AM PICKING UP ANTI-VOMITING SUPPOSITORIES TO BE INSERTED INTO THE RECTUM IN AN EFFORT TO STEM THE CONSTANT FLOW OF MONTEZUMA'S PUKE."

Me, verbally through gritted teeth: "April 6, 1976."

Her: [as if speaking to a child that just went number two in the potty] "There you go!"
Do you know what happens when you go to Target to pick up a prescription for this type of medicine? They go, "Birthdate of April 6, 1976? Here are your suppositories. Good luck with the retching."
I could choke a bitch, Giant Eagle.
And there's no suppository for that.
Warning
: Use of undefined constant php - assumed 'php' (this will throw an Error in a future version of PHP) in
/nfs/c05/h01/mnt/75660/domains/thatschurch.com/html/wp-content/themes/thatschurch2012/archive.php
on line
46