Category Archives: Matt Lamanna
Cute.
(Fort McKenry on August 24)
Cuter.
Brainier.
(Matt Lamanna showing off his giant sexy brain. Step off.)
Kablooey-est!
 (Gina Cerilli in a photo for Pittsburgh's Front Row Monthly Magazine. Click the link for MOAR HAWT. Also, Gina is in law school now.  And when my health prevented me from attending a function recently, she stepped in with hours notice and filled my shoes. Awesome Burgher.)
Pittsburgh is full of beautiful people.
Warning
: Use of undefined constant php - assumed 'php' (this will throw an Error in a future version of PHP) in
/nfs/c05/h01/mnt/75660/domains/thatschurch.com/html/wp-content/themes/thatschurch2012/archive.php
on line
46
It's not every day I give you ladies the information you need to stalk one of my very own self-united husbands, but today, I'm feeling generous.
I already told you that you can stalk David Conrad for free at the Jazz Poetry event on Sampsonia Way, and today, I'm here to tell you where you can stalk my most recent acquisition, True Blood's Joe Manganiello.
First, an aside. I get comments from time to time from trolls who have a problem that I have imaginary self-united husbands, because I am married to a flesh and blood husband. One going so far as to say, "I feel sorry for your children."
You see, apparently, a ring on your finger is supposed to stop you from admiring beauty in the opposite sex. Because, don't you know, when men get married they also become blind to hotness in women other than their wives. It's true. They can't see it. They see Gisele Bundchen and they're all, "What monstrosity is this?! What hideous beast hast thou set before my eyes?! Away with it! Away with this grotesqueness and bring me my WIFE!"
Puh-lease.
Regardless, just this week, this comment came in from a reader who has a history of leaving trollish remarks on my site under different names but one IP address, and therefore his ass is banned because this one went a bit too far:
I guess not, but does it also need to have someone that may have seen the error of his ways and look for forgiveness to be constantly ripped by a deaf blogger that has to have her own 'husbands' to give her satisfaction she can't get from her fat assed real one?
Whoa. I asked my self-united husbands what they thought about this comment:
David: Forsooth, oh, no he di'int!

Matt: I'd like to ram a Diplodocus bone up his —

Me: Temper.

Daniel: Isn't he the guy who called you Jory Rand with tits and who wrote the comment about me "punting" you?

Me: Yep.

Daniel: I'm going to pray for that guy. And then I'm going to punt him. God wants me to. It's in Malachi.


Me: Temper.

Joe: If I show you my abs, can I rip his head off?

Me: Temp –. [blink] Perhaps.

Me: Off with the head.
Boom.
Now, if you'd like to stalk Joe, you'll need to get some tickets to the Steelers/Jets game in December!
"I'm going to the Jets game at home in December," he told AccessHollywood.com of securing passes to cheer on his hometown team – The Steelers – in the highly anticipated match-up. "I'm gonna get a tour of Heinz Field as well. I've made it now!" he said with a laugh.
So if there's one game I go to this year, this might be the one! I hope they let me take my Stalk-O-Meter into Heinz Field.
Also, my real life husband? Hot. Like hellfire.
(h/t Beth)
Warning
: Use of undefined constant php - assumed 'php' (this will throw an Error in a future version of PHP) in
/nfs/c05/h01/mnt/75660/domains/thatschurch.com/html/wp-content/themes/thatschurch2012/archive.php
on line
46
David Conrad: Forsooth, you look different.

Me: Yeah, I had to go anonymous again, so, you know, back to the silhouette.

Matt Lamanna: Hot.

Daniel Sepulveda: You know, we were just saying yesterday that we don't see Doug much anymore.

Me: Oh, did I forget to tell you?  I self-divorced him.

David: You can do that?!

Me: Hell yeah.  I mean, he doesn't even live in Pittsburgh anymore.  He can't take very good care of me from … wherever the hell he went.

Daniel: Tsk. You know, the Bible says, "… until death do us part."

Matt: Yeah, and Barney says, "We're a happy family."  We could have worked it out with him.

David: Wait.  The bible doesn't say, "Until death do us part," you fool.

Daniel: Yes, it does.  Right near where it says, "Blessed are the peacemakers on Earth."

David: Again, NOT THE BIBLE.  That's Shakespeare.  You are infirm of purpose.

Daniel: Huh?

Matt: Shakespeare, Daniel. SHAKESPEARE.  He's taunting you with Shakespeare. Tell him [whispers in Daniel's ear].

Daniel: YOUR BREATH STINKS LIKE CHEESE! Hah.

David: [eyeroll] The line is, "Thine breath stinks with eating toasted cheese."

Me: I could go for some cheese. And can we get back to talking about me?

David: Forsooth, get your own damn cheese.  I'm sick of these yahoos.  You and me were just fine before they came along.

Daniel and Matt: "YAHOOS?!"

Matt: I have like sixteen doctorates!

Daniel: Like the Bible says, "A plague on your house."

David: THE QUOTE IS, "A PLAGUE ON BOTH YOUR HOUSES," AND IT IS NOT THE BIBLE! SHAKESPEARE!

[Fist-fighting ensues.  Daniel attempts to punt David.]

Matt: … and speaking of breath, dinosaurs are actually the predecessors of birds and therefore they breathed with an avian-like air-sac respiratory —

Me: I miss Doug.
Warning
: Use of undefined constant php - assumed 'php' (this will throw an Error in a future version of PHP) in
/nfs/c05/h01/mnt/75660/domains/thatschurch.com/html/wp-content/themes/thatschurch2012/archive.php
on line
46
1.  Some ways I've recently discovered that I must be a great mom:
My toddler daughter runs screaming from the room when Yo Gabba Gabba comes on.
She has taken a sudden interest in my collection of Calvin and Hobbes books.
She knows almost all the words to "My Life Would Suck Without You" and "Don't Rain on My Parade."
She has lately taken to diving onto the floor, then popping up into the air while shouting, "BAZINGA!"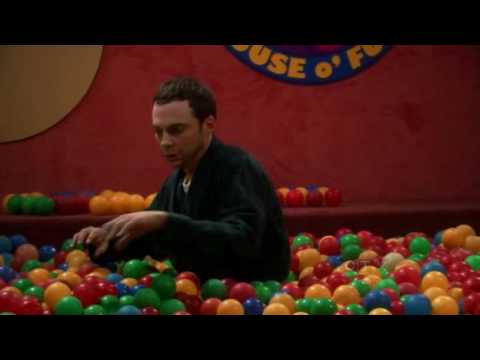 I win.
Of course, she also rules the house with an iron fist clenching a naked Barbie and has been known to make her older brother cry by smacking him with a fly swatter.  So, I break even?
2.  The Pittsburgh Comet has burned out as Bram walks away from his politics blog.  Here's hoping he comes back soon.
3.  Jim Lokay is taking over the Does it Really Do That?! consumer reporting on KDKA, a role formerly filled by the late, great Yvonne Zanos.  I think Jim will do a fantastic job, particularly because he realizes something very important.
"You want to focus on the subjects and I'm gonna kind of lay low and let the products and the people speak for themselves," Mr. Lokay said. "Interaction is what made it work with Yvonne and hopefully we can keep that going in some respects."
Tonight, he's testing the Twin Draft Guard.  I have one in my kitchen, and from my experience, IT TOTALLY DOES THAT!
4.  Here's a question … how does Rob Owen decide when to shorten "going to" to "gonna" when quoting someone?  Does he listen for a specific lack of a break between the two words?  And will he soon decide if someone said "Did you" or "Didja?"  I can't wait until the word "prolly" shows up in the newspaper.
5.  Heinz unveiled a new ketchup packet today that's bigger and allows you to dip, rather than squeeze.
Having children, you quickly realize how ridiculously stupid a ketchup packet is.  Ever had young children eating french fries in the back seat of your car during a road trip?  Have you ever, like me, resorted to squeezing a line of ketchup onto an individual french fry and then carefully passing that french fry to your child in the back seat over and over again like a slave feeding a master?  Or like Daniel Sepulveda feeding me grapes while David Conrad fans me with a giant palm branch and Matt Lamanna reads to me from the Journal of Paleontology and I feign interest but really I'm thinking, "Why are you wearing a shirt?"
Whoa.  I haven't gone there in ages.  Anyways, the size of the old packets? Who uses such a small spit of ketchup other than maybe Jerry Mouse?
This new packet is much better and now if we can just convince the sugar-substitute packet makers to double the amount in their packets, we could probably save a rain forest of trees.
Look at me, being all earthy.  You're welcome, Earth.
6.  Reader Sara, a mother of four, is shaving her head for St. Baldrick's while raising money to fight childhood cancer.  She has raised over $500 toward her $5,000 goal.  Go check her page out and read why she decided to shave her head and be sure to browse through some of the adorable kids she's doing this for. If you can, why not contribute a few dollars to her goal?
IT'S FOR SICK KIDS!
7.  The European owners of Sandcastle and Kennywood hate America. Terrorists.
Okay, that's oversimplification, but seriously, Sandcastle is standing in the way of the Great Allegheny Bike Passage.
Not cool.
(h/t Sooska)
8.  A 74-year-old woman beat away a would-be robber who tried to steal her purse:
Grace said the woman had a scarf wrapped around the lower half of her face, so she wasn't able to get a good description of her attacker. But she told Cipriani the woman had "evil" in her eyes.
Well, with the only descriptor being THAT, I don't think the composite artist is going to have much luck.
"How's this?  Does this look like your attacker's eyes?"

"Can you make them MORE evil?  Like maybe have some lasers shooting out of the eyeballs or something? Also, can you give her devil horns?"
But still, take a lesson.  Evil responds to being beaten by a loaf of bread.
Warning
: Use of undefined constant php - assumed 'php' (this will throw an Error in a future version of PHP) in
/nfs/c05/h01/mnt/75660/domains/thatschurch.com/html/wp-content/themes/thatschurch2012/archive.php
on line
46
First, Saturday is promising to be a ton of fun.  Lots of Burghers are planning to attend the Make Room for Kids kickoff at Las Velas from 6-9 this Saturday, including Mikey and Big Bob from KISS Morning Freak Show on 96.1, Tall Cathy from 96.1 provided no one books her for another event (NOBODY BOOK HER!), Jim Lokay from KDKA, Sally Wiggin!, representatives from the Mario Lemieux Foundation, and more as I continue to bother local celebs.
I'm looking at you, Matt Lamanna.
And at you, Ken Rice.
And at you, David Conrad.
I hope some of you readers can come out and have dinner or a few drinks with us!  Here's the post if you missed what I'm talking about.
Now, BIG GIANT NEWS!
We are raising $10,000 for the game room, and thanks to IKEA-Pittsburgh, Mario Lemieux Foundation will not have to use ANY of that money to buy furniture!
Because it is run by amazing people, IKEA-Pittsburgh contacted me out of the blue and offered the following:
Up to $5,000 in IKEA merchandise (furniture, artwork, rugs, tv consoles, etc.) to furnish the game room
Design services to create a fun, hip lounge feel
Delivery, assembly and installation services to complete the project
Host a fundraiser breakfast in their restaurant with proceeds going to MLF (more details on that at a future date)
Top Gun volleyball scene high-five and flip it down for a reverse low-five, Burghers!
I didn't even have to ASK THEM!  That is how awesome they are.  They saw a way to help locally and they jumped at it.  The money is coming from their local in-kind charitable donations fund because helping children is their #1 philanthropic activity.
It is all coming together.  More details as I get them and more local celebs as I stalk them.
Oh! Is Charlie Batch traveling with the team this weekend in light of his surgery today?
If not, I'M ALSO LOOKING AT YOU, CHARLIE BATCH!
Also, if you happen to be in IKEA's Pittsburgh location today, would you just like grab any employee you see and hug them for me?
Warning
: Use of undefined constant php - assumed 'php' (this will throw an Error in a future version of PHP) in
/nfs/c05/h01/mnt/75660/domains/thatschurch.com/html/wp-content/themes/thatschurch2012/archive.php
on line
46